November special: Come and taste new dishes at Marina restaurant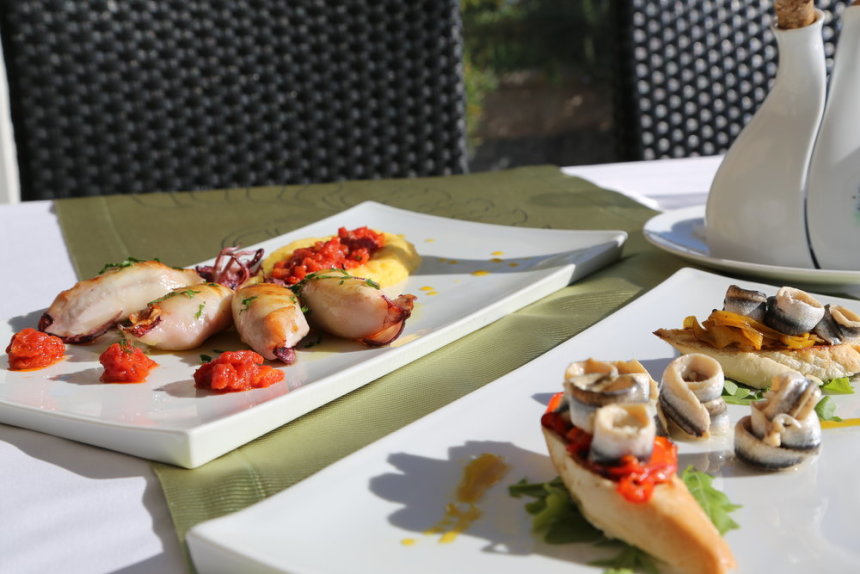 This November, restaurant Marina team decided to surprise you with a special offer that will put a smile on our faces. Try new and original dishes created by our hard-working chefs, and enjoy two options: meat or fish menu.
Autumn is finally here.
It's November and its time to put on your winter coat. Dark sky, rain, cloudburst or sunny, but cold and windy day… we all want to cozy up with a blanket and relax at home.
While low temperatures and cold dominate Croatia, in the kitchen of restaurant Marina the right heat is regained. There is always something mixing and cooking, various scents spread through the restaurant. What is happening?
In November we prepared a special offer for our guests
To bring a little bit of warmth in these cold days, our chefs created a special gastronomy menu which will bring a smile on your face.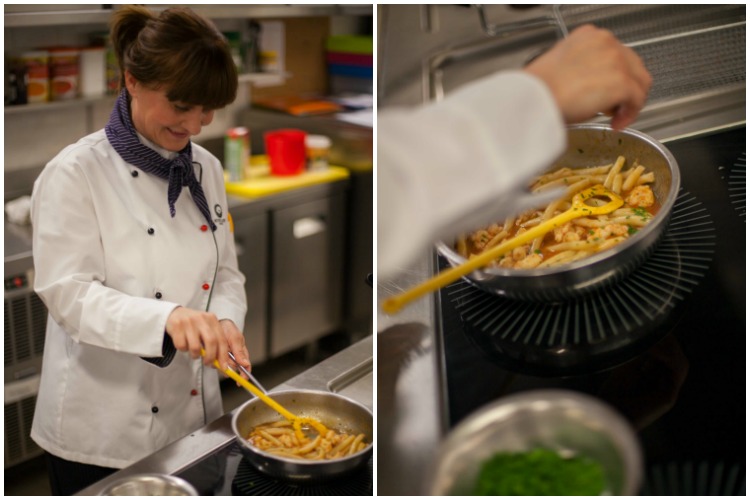 The fact that Marina restaurant is listed in the Top 100 leading restaurant in Croatia for several years, proves our chefs' skills.
And for them, we only have words of praise! They are always creating new interesting dishes which sweep us off our feet. They especially like to experiment with asparagus, sage honey, sheep's cheese and olive oil. In fact, they find inspiration in seasonal ingredients, and especially those ones who are characteristic of Mediterranean cuisine.
In addition, our chefs love to make homemade pasta (well-known šurlice), but they know to prepare fantastic beefsteak with shrimps in truffle sauce – one of the favorite specialties of our guests.
And, what did they prepare this time?
Restaurant Marina's autumn menu – 3 courses of pure pleasure


Fish menu – 150,00 kn
Anchovy carpaccio with roasted pepper and arugula
Stuffed squid with monkfish with polenta and salsa
Pancakes with walnut cream and sage honey
Meat menu – 140,00 kn
Beef soup with homemade noodles
Marina style Stroganoff with homemade pasta
Pineapple in caramel cream with vanilla ice cream
Come and join us! Let us know what you think. Some of the original dishes ps have been published in the book of 100 leading Croatian restaurants, and they ended up there because of your positive reactions.
Enough with the chit-chat and come and enjoy in culinary delights!
Newsletter Anmeldung
Abonnieren Sie unser Newsletter und sparen Sie bei Ihrer nächsten Buchung. Seien Sie unter den ersten, die über unsere besonderen Angebote und Werbeaktionen informiert werden, erfahren Sie Reiseinformationen, Ratschläge und Empfehlungen für einen perfekten Urlaub auf der Insel Krk.