The best choice for your holiday in Krk town
Located in a very attractive position at the very waterfront in the center of the town of Krk, the modern and exclusive boutique hotel Marina can meet all the needs of the most-demanding guests.
Dražica resort
Located in the immediate vicinity of the beach and the waterfront promenade, and only a few minutes' walk from the Krk town center, the Dražica Hotel Resort is an excellent choice if you are looking for an entertaining vacation.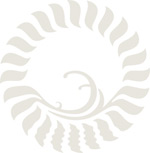 BLACK FRIDAY - The best offer for your summer holidays
Read more
Blog
Receive travel information, advice and recommendations for a perfect vacation on the Island of Krk.
Subscribe to our mailing list
Subscribe to our newsletter and save during your next booking. Be among the first to receive information about our special offers and promotions, find out travel information, advice and recommendations for the perfect holiday on the island of Krk.