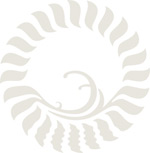 Due to its location, Krk offers a number of possibilities for an active and meaningful vacation. 300 km ofvarious pedestrian and cycling routes lead from the town of Krk to the surrounding area and excursion boats offer daily trips to the nearest islands and more distant beaches.
There is an attractive waterskiing facility Ski-lift Dunat, and some other watersports like scuba diving, sailing and windsurfing, in the vicinity. If you want more, you can rent a boat, a speedboat or a pedal boat.
Dražica Hotel Resort offers two outdoor swimming pools and additional sports activities: three tennis courts, badminton/ beach volleyball court, mini-golf, table tennis, rent-a-bike and various fun activities for children and adults during summer.
Good traffic connectivity allows you to enrich your vacation on the Island of Krk with a visit to one of the most beautiful National Parks in Croatia.