Biking Krk - Actively Explore the Island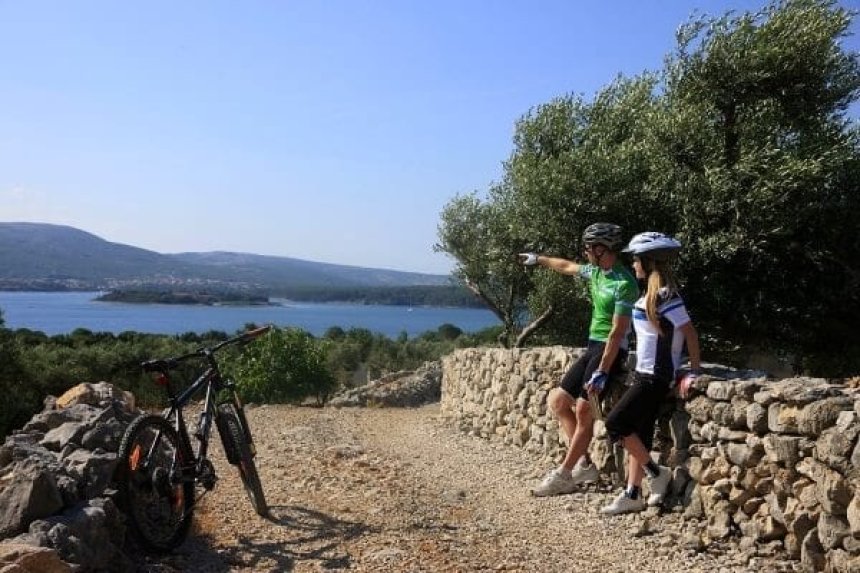 Go biking on Krk and enjoy the ride! Take a break to admire the view of the sea and Kvarner islands. Have a rest in the shade of an olive tree, taking in the lovely countryside. Follow the challenging off road routes for a special thrill. Use the chance to share unrivalled experiences and create lovely memories with your favourite people, while getting to know the island in all its glory.
Simple & easy
Biking on Krk is a walk in the park... on a two-wheeler! You may not have the option to take your bike with you on holiday, but there are rentals available all over the island. In other words, there's no need to plan cycling ahead. You can just rent a regular bike or an e-bike, grab a map of trails and equipment on the spot and off you ride!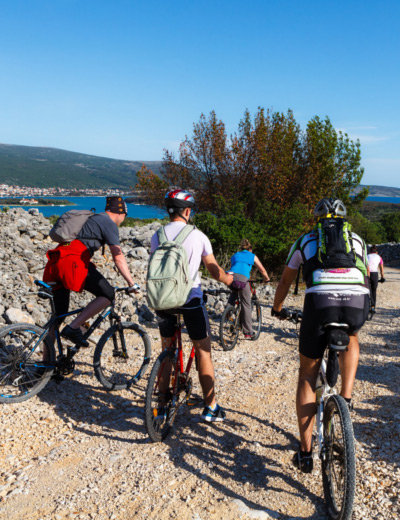 Biking on Krk is for everyone
Maybe you want to take your family on an exciting trip along the coast. Or you may wish to use your holiday to be active, get and keep fit, while visiting the popular sights and hidden gems along the way. You could also be a passionate cyclist looking for a challenge. The island indeed caters to everyone's tastes.
Krk as a top biking destination
From light to difficult, off-road and promenades, with more or less change in altitude, along the coast, up- and downhill... There are several hundred kilometres of trails on the island for you to choose from. (Download the Krk Bike App on Google Play or ITunes Apple stores for detailed infos and maps.)
Staying in Krk town, you can follow circular routes as well as explore the green landscapes of the north-west or the bare south-eastern side. Just take you time and discover the beauty of the island and its attractions at your own pace.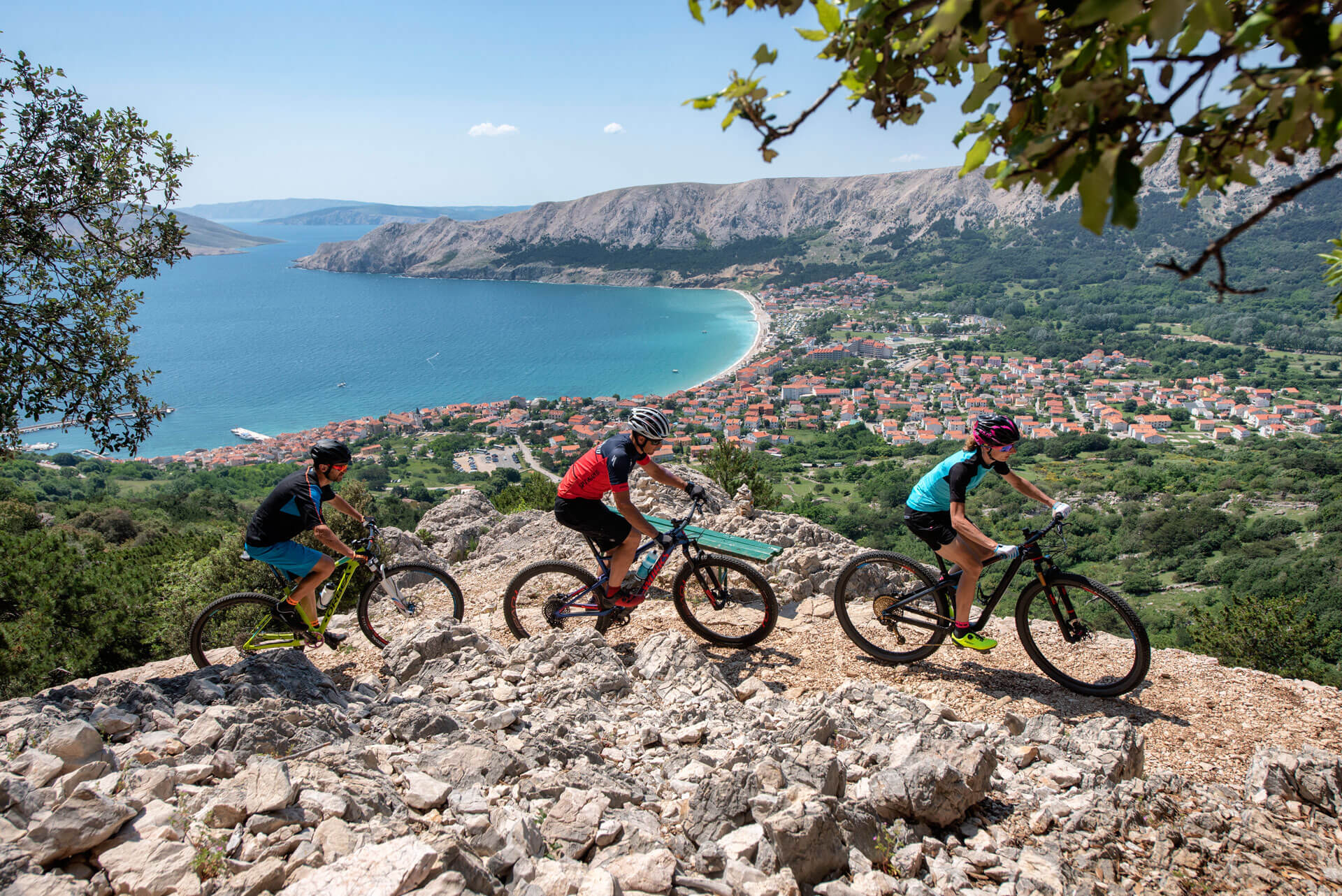 Biking on Krk... and more
Discover the beauty of the island by bike and pair your adventure with gastronomic delights. Visit the local farms, wineries and olive groves for a special touch to your cycling trip. You can also take part in biking events year round such as Krk Bike Story. Just cycle and enjoy ... on Krk!
Subscribe to our mailing list
Subscribe to our newsletter and save during your next booking. Be among the first to receive information about our special offers and promotions, find out travel information, advice and recommendations for the perfect holiday on the island of Krk.