Marina Restaurant: among 100 leading restaurants in Croatia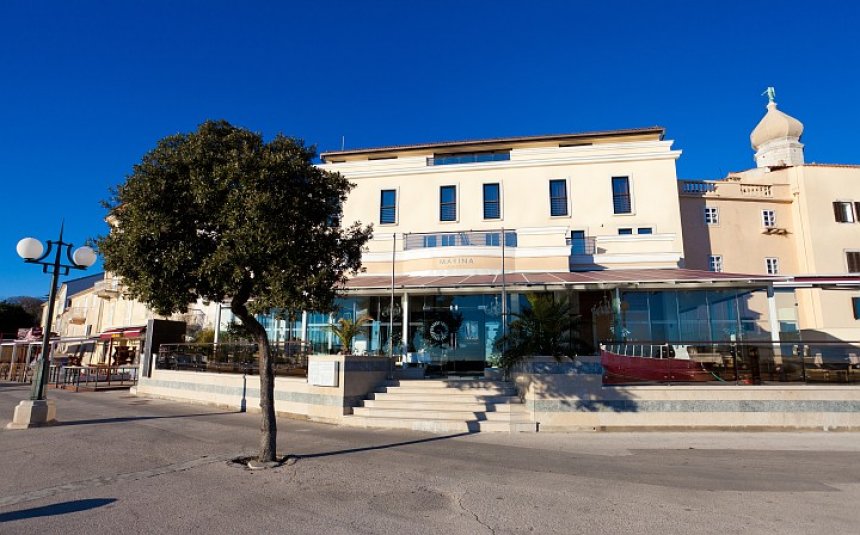 Marina restaurant was again included among the top leading restaurants. On the same occasion a special publication "Top 100 leading Croatian restaurants and their recipes 2019/2020" was presented.
Marina Restaurant has again been included among 100 leading restaurants in Croatia
The guideline to help you find a good restaurant could be a booklet called "Top 100 leading Croatian restaurants". This project, initiated by a company from Opatija called Abisal, has a purpose to accurately present the highest level of food quality and services provided by restaurants in Croatia. This publication can be considered as a gastronomic bible for all gourmets.
This year, on June 18th, the 24th award ceremony for the best Croatian restaurants was held in Rijeka and the restaurants selected for this event were evaluated according to certain criteria
The restaurant owners evaluated the restaurants in a questionnaire, as well as the guests who visited the restaurants. The votes were about the quality of food, drinks, services and surroundings. The members of the "Honorable board" also made a field research and reviewed the received materials.
We are very proud that our Marina restaurant has again been included among the 100 leading restaurants in Croatia.
Looking for accommodation?
If you decided to visit Krk, we invite you to stay with us at Hotels Krk! In addition to a comfortable accommodation, you can enjoy the delicious breakfast or lunch on the sunny terrace of our Marina restaurant or enjoy a romantic dinner with excellent music and dance performances.
Visit us and soak up the magical Mediterranean atmosphere!
Subscribe to our mailing list
Subscribe to our newsletter and save during your next booking. Be among the first to receive information about our special offers and promotions, find out travel information, advice and recommendations for the perfect holiday on the island of Krk.