Pick Your Favourite Restaurant on Krk Island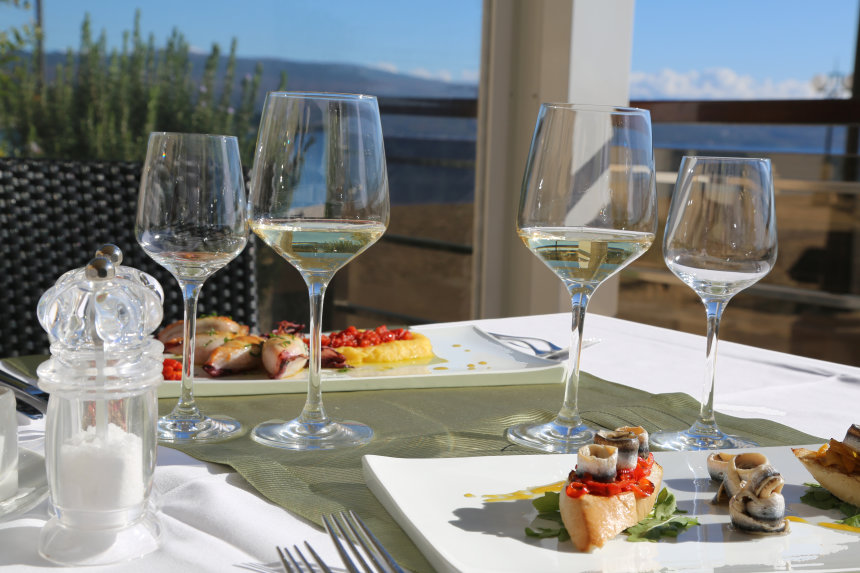 To start with, a piece of exquisite cheese and a slice of prosciutto, both locally produced, or a famous Kvarner scampi delicacy. Then follows equally irresistible main dish such as an excellent lamb meat specialty with famous Krk pasta šurlice, or fresh fish and seafood, marinated in native herbs and exceptional olive oil, and taken with seasonal vegetables, and a glass of wonderful vrbnička žlahtina wine. Round off an unforgettable meal with some presnac (cheese) cake or a fig dessert and a drop of homemade rakia.
That's just one of the many amazing possibilities on your culinary journey on Krk island. There are various restaurants all over the island that can lead you to the fabulous tastes of Kvarner cuisine, so pick your favourite among the following: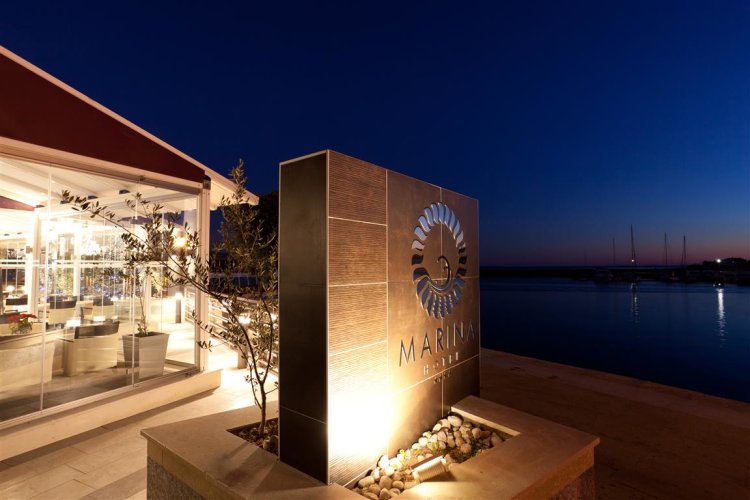 Want to try traditional dishes from Krk island? Curious about the diversity of cuisine in Croatia? Prefer international meals? Marina restaurant, a part of the boutique hotel bearing the same name, caters to everyone's taste and has been listed as one of the top 100 restaurants in Croatia for a few years in a row. Situated in the historical town of Krk and overlooking the marina, the restaurant is a real dining gem - a place to enjoy amazing food while admiring the wonderful view and listening to lovely live music. During the summer months, the restaurant is also a great place to go out due to its exciting music and dance performances.
Don't miss the special gastronomical offers at the restaurant, often related to food festivals held in Krk town and the island in general. They are an excellent opportunity to try delicious specialties with seasonal ingredients, just as they have been prepared for generations in families on Krk, as well as meals with imaginative modern touch.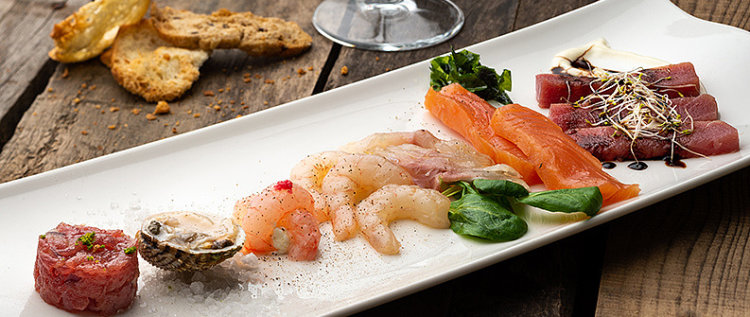 Taste of the Mediterranean with a twist! Take your family for a meal, treat your dearest to a romantic dinner or start a night out at Rivica restaurant right on the promenade in Njivice, as the name suggests (Cro. rivica translates as 'small promenade'). The family run restaurant is famous for its fish and seafood specialties, prepared traditionally or with modern gastronomical creativity. Taken with carefully selected wine, you're in for a memorable meal.
The magic that happens on your plate at Rivica is worth every kuna spent, particularly when you're open to suggestions. After all, there's nothing better than a dish with fresh, locally grown ingredients in a surprising yet delightful culinary interpretation.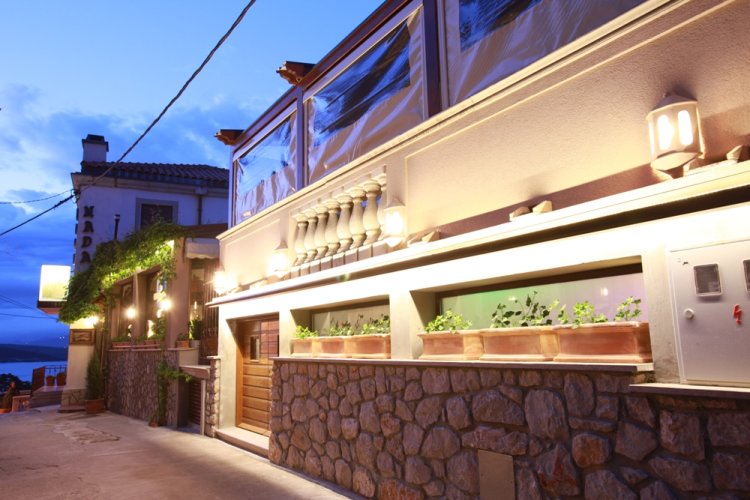 Modern gastronomy seduces tradition over a dinner with a fabulous view - these words sum up what Nada restaurant in Vrbnik is all about. Situated on top of a cliff, the restaurant has been well known for fish and seafood specialties as well as the famous homemade šurlice and lamb meat for almost half a century and has made it on the list of the best restaurants in Croatia several times.
And that's not all. Besides delicious specialties for both seafood and meat fans, the restaurant invites you to nibble on sheep cheese from their own production and some prosciutto with a bit of selected wine from their winery. After all, vrbnička žlahtina is the most celebrated wine of Krk island.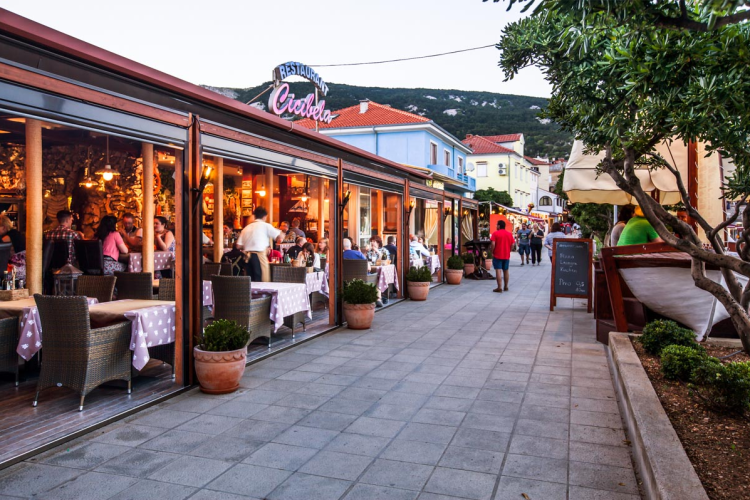 Doesn't food taste so much the better after having spent a day outdoors, being active or just lounging on the beach and feeling fully relaxed? For an intense experience of Kvarner cuisine in Baška, you don't have to go far from the famous Vela Beach, since Cicibela restaurant is situated next to it. It's a place where you can enjoy great food in a cosy atmosphere, a place where professional, friendly staff serve excellent food with fresh ingredients.
Stop by for a dessert and an afternoon meal while walking along the coast. Opt for a fish specialty for a memorable Kvarner meal. Or simply treat yourself to a great pizza or pasta. Because at Cicibela restaurant you can't go wrong no matter what you choose.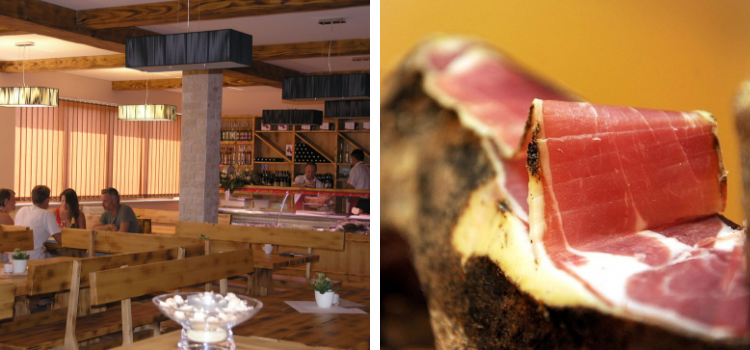 The name of the restaurant translates as the House of Krk's Prosciutto and it says it all! Discover the secret of Krk pršut (prosciutto), which is the first registered Croatian product at the EU level. Situated in a village Vrh just 5 km northwest from Krk town, Kuća krčkog pršuta offers you the chance to taste a unique delicacy and to find out how it is made.
Why not complete a cycling route or a trip of discovery in the countryside on the island with a visit to Kuća krčkog pršuta? Apart from the irresistible pršut, you can also look forward to some excellent cheese, sausages, pancetta, šurlice pasta and other homemade traditional Krk island specialties.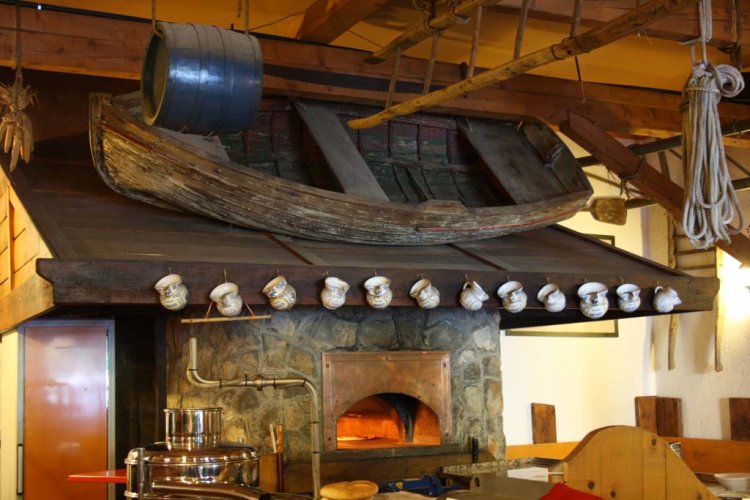 Looking for a rustic touch? Then go to the traditional Nono tavern (Cro. konoba) in Krk town! The restaurant offers you amazing local specialties and excellent grill, both meat and fish. If you're not a fish person, simply take a pizza and you won't regret it! Nono tavern promises and delivers a wonderful meal in a lovely ambiance, which you can finish with a shot of spirits, on the house.
As you explore the historical core of Krk town or take a stroll along Dražica promenade, take a break at Konoba Nono for a slice of prosciutto and Krk wine or treat yourself to a full-course traditional meal. Also, don't miss the chance to take home a bit of Kvarner in the form of an authentic souvenir - a bottle of olive oil, which they proudly produce as a part of their business. For that reason, Nono is referred to as the 'house of olive oil'.
Taste of Krk and Kvarner
Treat your palate to the most exquisite tastes of Krk and Kvarner! Be it fish or meat, seasonal vegetables and pasta or prosciutto and cheese, you are in for unforgettable authentic flavours. So, pick a favourite restaurant and go on a culinary trip you will never forget!
Subscribe to our mailing list
Subscribe to our newsletter and save during your next booking. Be among the first to receive information about our special offers and promotions, find out travel information, advice and recommendations for the perfect holiday on the island of Krk.