Explore the Kvarner Islands of Krk, Rab, Cres and Lošinj with 4 Islands MTB Race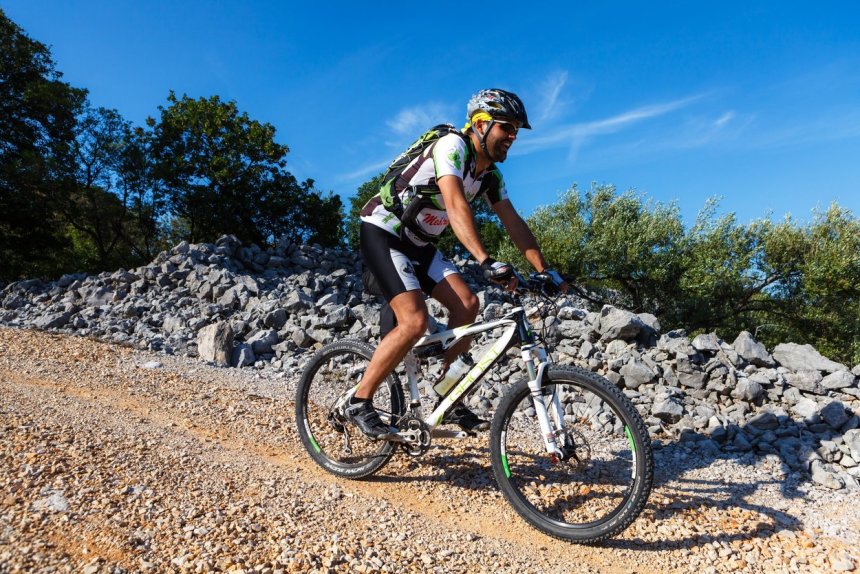 The Mitas 4 Islands MTB race is a mountain bike race with a unique riding experience; 4 different Kvarner islands (Krk, Rab, Cres and Lošinj) in just 4 days.
For the fifth year in a row, Baška will be the host of the first stage of the competition, taking place on April 9th and 10th, 2019.
During these four days, the participants will cover about 270 km of trails and 5000 meters of uphill riding; passing through the most beautiful locations on the fore mentioned islands, where they can expect a variety of terrain configurations.
The race is intended for all mountain bikers, especially those who are looking forward to an early start to the season and points collecting. Since 2018, the race is being scored for the first time by the international scoring system in mountain biking - UCI.
The race is open for both amatures and professionals, who will be divided into teams of two participants, in 4 categories: men, women, master (born 1967-1977), grand master (born before 1967) and mix (1 man + 1 woman).
More information: https://4islands.hr/
Schedule:
| | | | |
| --- | --- | --- | --- |
| April 9th, 2019 | PROLOGUE | KRK ISLAND | Prologue Baška - Krk |
| | STAGE 1 | KRK ISLAND | Stage 1 (Baška - Krk Town |
| | STAGE 2 | RAB ISLAND | |
| | STAGE 3 | CRES ISLAND | |
| | STAGE 4 | LOŠINJ ISLAND | |
Subscribe to our mailing list
Subscribe to our newsletter and save during your next booking. Be among the first to receive information about our special offers and promotions, find out travel information, advice and recommendations for the perfect holiday on the island of Krk.