BLACK FRIDAY - The best offer for your summer holidays 2021!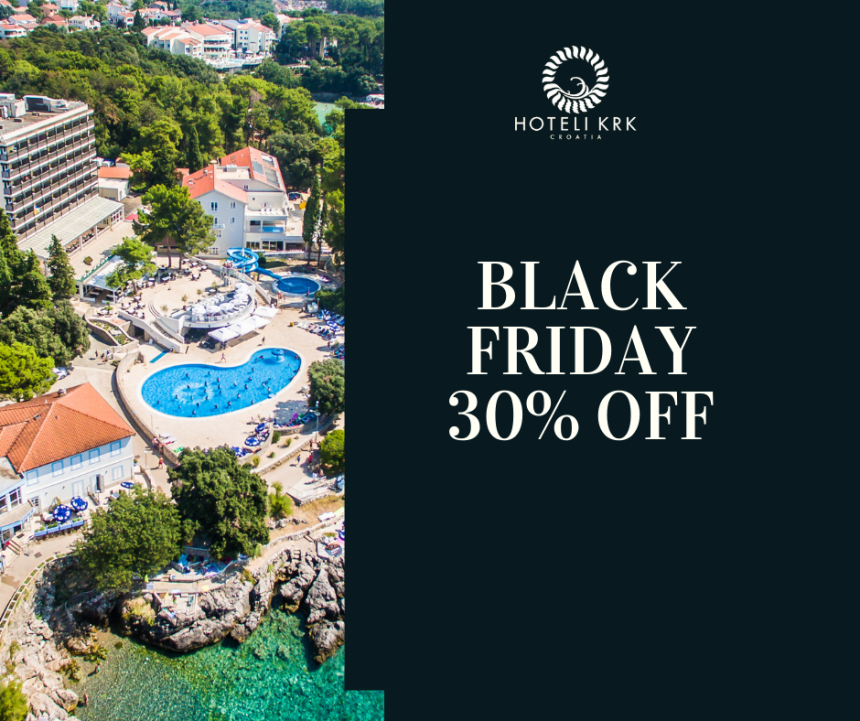 Book accommodation from May 1st to October 31st 2021 and save an incredible 30%!
The special offer is valid from the 20th of November to the 1st of December 2020.
Benefits of Black Friday bookings:
Free cancellation up to 3-7 days before arrival
The biggest savings of the year
Holidays in a Hotel Resort on the beach
Book directly through our website or send us an request and you will get an incredible offer!
Please contact us at: E. [email protected]
We're looking forward to welcoming you!
Subscribe to our mailing list
Subscribe to our newsletter and save during your next booking. Be among the first to receive information about our special offers and promotions, find out travel information, advice and recommendations for the perfect holiday on the island of Krk.