We are pleased to present you our new website!
With joy and pride we are inviting you to visit our new, modern and interactive website.
As every good host should do, on our website we shall provide numerous useful information and news as well as tips and recommendations what to do on the island of Krk.
Of course, every once in a while we shall delight you with attractive offers you surely don't want to miss.
And don't worry, you can make a booking in just a few seconds. A few clicks and you are with us!
And what can the hotel company Hoteli Krk as a host offer you?
Hotel company Hoteli Krk has four accommodation facilities, every single one standing out due to the unique identity and contents that will satisfy even the most demanding guests.
If you want to be near the beach and close to the city centre, Hotel Resort Dražica is the right choice for you. The largest hotel by capacity, hotel Dražica, as well as villas Lovorka and Tamaris are located near the sea, next to an attractive complex with two outdoor swimming pools and an Aqua-Gun.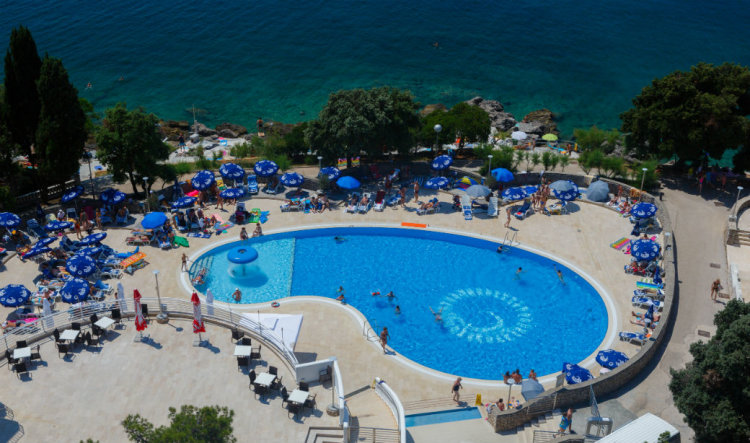 Diverse entertainment activities for adults and children are organized during summer months, and you can play a round or tennis or badminton or explore the numerous nearby attractive locations by bike. You might discover a hidden bay along your path which will lure you to take a swim.
If you are looking for a place where you can enjoy the intimacy, luxury and high quality of personalized services, we recommend our most exclusive facility - Boutique Hotel Marina.
It is situated at an exceptional location, directly at the 'riva' (sea promenade) in the centre of the City of Krk and in addition to its elegant, modern designed interior, it is proud of its rich gastronomic offer.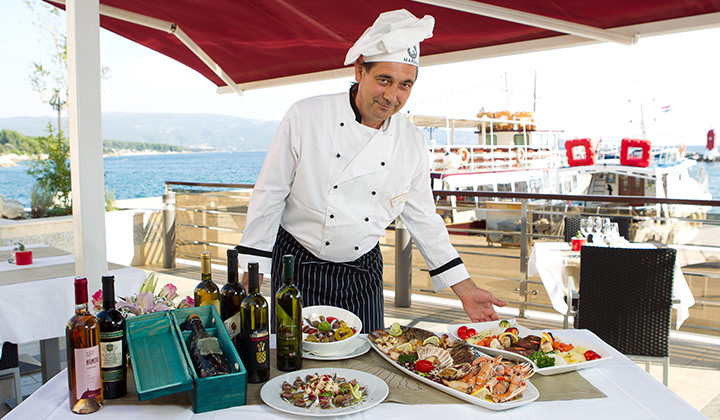 In the pleasant ambience of the restaurant Marina, along with the delicious local specialties, you can also enjoy the classic international culinary offer or try the original dishes prepared by our chefs.
In addition to all information you can find on our website, you will also learn about the benefits we are offering as well as about the upcoming festivals and events on the island Krk you should not miss.
And therefore, in case you want to be informed and have first-hand knowledge about news and current offers, we recommend subscribing to our newsletter.
We are inviting you to experience our town and it's surrounding the best you can! Be our guest and stay with us.
Believe us, you will be enchanted by us and our "golden island".
Subscribe to our mailing list
Subscribe to our newsletter and save during your next booking. Be among the first to receive information about our special offers and promotions, find out travel information, advice and recommendations for the perfect holiday on the island of Krk.