Performance by Folk Dance Troupe "Kornic"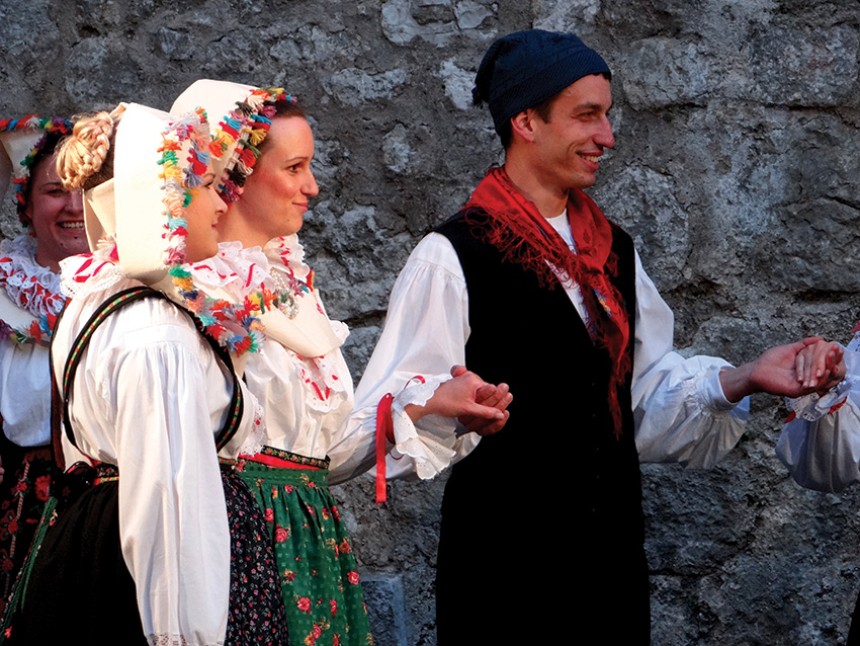 Visit and enjoy sopile playing, folk dances and unique folk costumes. However, make sure you put on some comfortable shoes because with the rhythms of the traditional music of the Island of Krk you will probably want to dance.
The town of Krk
7th July 2016 - 09:00 pm
It is a well-known fact that the Island of Krk abounds in unique, rich and valuable folk heritage, above all traditional music, sopile playing, traditional songs and folk dances – the traditional Krk tanac dance, as well as unique folk costumes.
Kornić is a settlement on the Island of Krk, which gave name to this cultural club whose performance you should definitely see.
Visit and enjoy!
Subscribe to our mailing list
Subscribe to our newsletter and save during your next booking. Be among the first to receive information about our special offers and promotions, find out travel information, advice and recommendations for the perfect holiday on the island of Krk.