Summer school of Glagolitic Script and Mosaic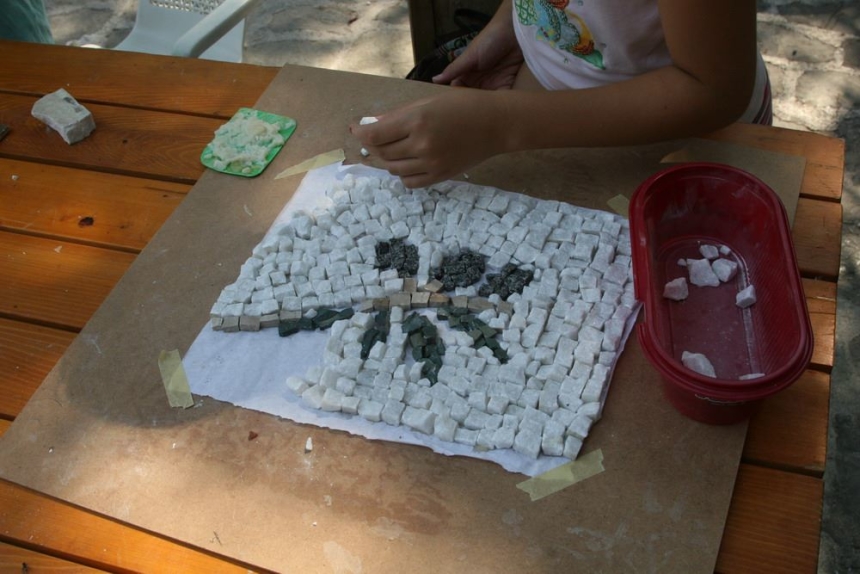 You want to make the best of your vacation? How about learning to write in Glagolitic script or a short course in making mosaics?
What to do from 1st to 6th August? This question was never easier to answer.
Spend your mornings s at the Summer School of Glagolitic script and the afternoons s at the church of St. Dunat where you can master the demanding technique of making mosaics.
Just like in previous years, this time you will also learn how to write in angular, round, cursive and triangular Glagolitic script. Therefore, if you wish to learn to write in a new script or to be an artist for a few days and make your hands a bit dirty, these events are perfect for you!
26th Summer School of Glagolitic script
"Folk House" (Croatian: Narodni dom) and native ethnographical collection Kornić
01 August 2016 - 06 August 2016 - 09:00 am - noon
9th Mosaic Summer School
Church of St. Dunat
01 August 2016 - 06 August 2016 - 05:00 pm - 08:00 pm
Subscribe to our mailing list
Subscribe to our newsletter and save during your next booking. Be among the first to receive information about our special offers and promotions, find out travel information, advice and recommendations for the perfect holiday on the island of Krk.