Krk Bridge - Your Lovely Welcome to the Island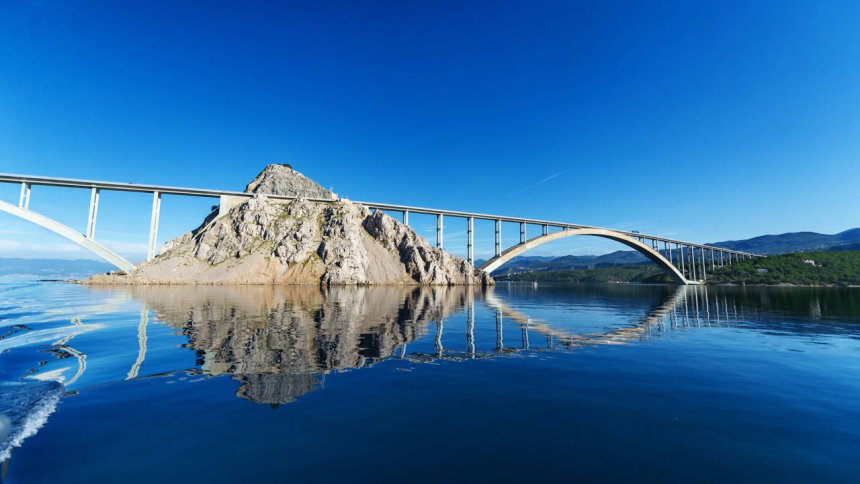 More than just a convenient way to get to Croatia's 'golden island'! The Krk Bridge not only makes the island an easily accessible one, but it is also a captivating sight. Here are a few curiosities about it and experiences you might have:
The basics
1430 m long. 67 m high. 7,5 m wide. Open for use more than 40 years ago, in 1980. This is just basic information about the Krk Bridge.
But did you know that the first arch spanning 390 m between the mainland and the islet of St. Mark was the longest concrete arch in the world at that time? In fact, it is still among the longest ones.
Also, the bridge has two weak points, both forces of nature: bora & salt. Namely, the extremely strong bora wind may lead to its temporary closure, depending on the strength of it. And salt has been causing damage to its structure over the years, which is why it has undergone restoration.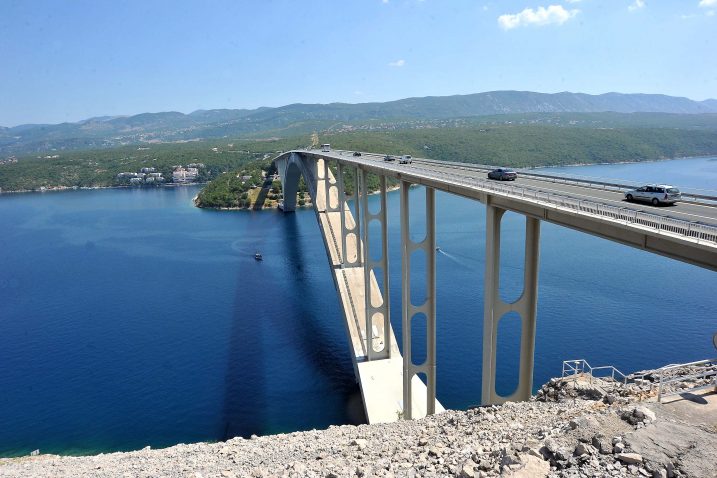 Fast & toll-free access to the island
No ferry, no more toll bridge. The Krk Bridge enables the visitors to reach the island quickly and without having to wait for the ferry. Also, the toll that had to be paid in one direction was abolished in 2020.
Krk Bridge from different perspectives
Feel inspired by the sight of the bridge, no matter the viewpoint. Arriving by plane allows you to appreciate its structure from above, and to grasp its significance for the island.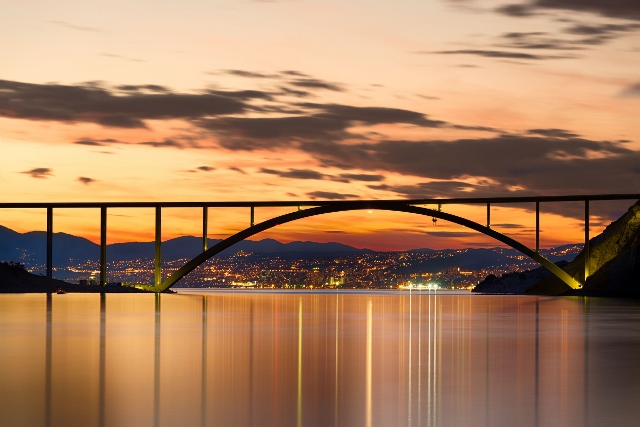 Go kayaking around the islet of St Mark or take a scenic boat ride along the coast of the island and under the bridge to admire its arches and structure up close. And if you happen to be near the bridge at sunset, take in the beauty of nature paired with man-made effort at its finest.
The perfect welcome
The Krk Bridge welcomes you onto the island with open arms. Namely, that's exactly the impression the two arches with the islet of St Mark in-between make. Your lovely welcome to Krk!
Subscribe to our mailing list
Subscribe to our newsletter and save during your next booking. Be among the first to receive information about our special offers and promotions, find out travel information, advice and recommendations for the perfect holiday on the island of Krk.