Krk Gastronomy - Top Culinary Experiences on the Island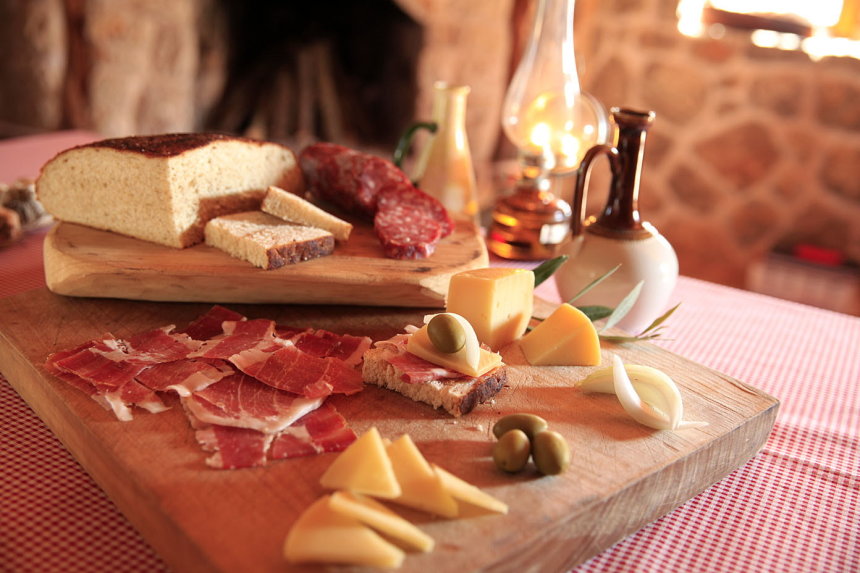 Pamper your palate with heavenly flavours of Krk gastronomy! Whether you enjoy seafood and fish, prefer excellent meat or love vegetable dishes, the island promises a very special culinary experience. Indeed, not only is traditional cuisine cherished, but it also offers delicious and healthy meals. It includes fresh, locally sourced ingredients prepared according to recipes passed on from one generation to another.
Start with ... cheese and prosciutto
Take a bite of exceptional island cheese and prosciutto as your perfect appetizer! These famous elements of Krk gastronomy are made in the specific microclimate of the island which is reflected in their unique flavor. Besides pure sheep cheese, some of these homemade cheeses have native herbs such as sage and immortelle.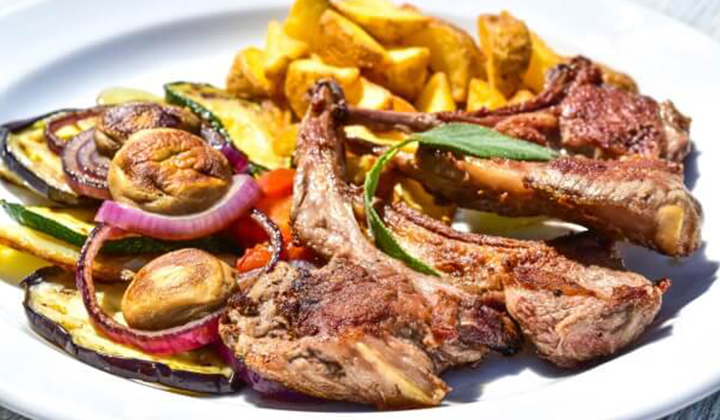 (image source: City of Krk Tourist Board)
Fresh & healthy specialties of Krk gastronomy
Indulge in the delightful dishes made with the gifts of the Adriatic Sea and Krk land! Prepared with a few drops of premium olive oil, grilled fish caught that very day, seafood brodetto or scampi with šurlice will make your mouth water. Šurlice is authentic Krk pasta which beautifully goes with many locally sourced ingredients such as wild asparagus and, especially, lamb meat. Krk lamb has a distinctive taste and is best enjoyed a la peka (slow-cooking traditional method) or in žgvacet.
Round it off with ... presnac & žlahtina
Sweeten your meal with presnac! The traditional dessert of Krk gastronomy is made with sheep cheese and is a favourite pie all over the island. And raise a glass of žlahtina to toast to an amazing meal! Žlahtina is the authentic white wine produced in the vineyards of the Vrbnik area.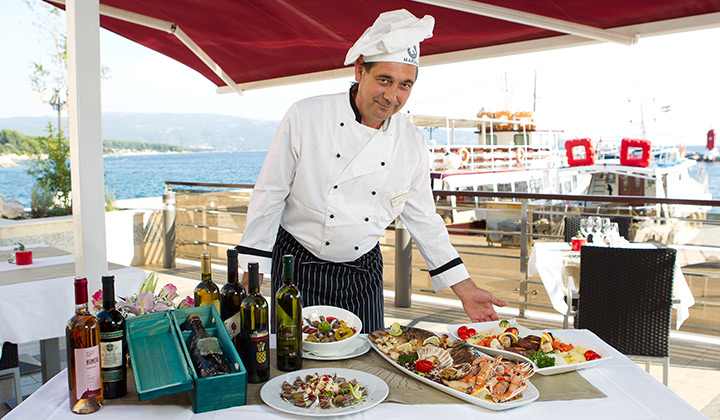 For an unforgettable culinary journey
Treat yourself to authentic flavours of Krk by visiting local restaurants such as Marina restaurant in Krk town. Also, don't miss the opportunity to sample the gems of Krk gastronomy during food festivals such as Krk Food Fest. Explore & enjoy the yummy side of Krk!
Subscribe to our mailing list
Subscribe to our newsletter and save during your next booking. Be among the first to receive information about our special offers and promotions, find out travel information, advice and recommendations for the perfect holiday on the island of Krk.