Krk Music Fest & Food Truck Festival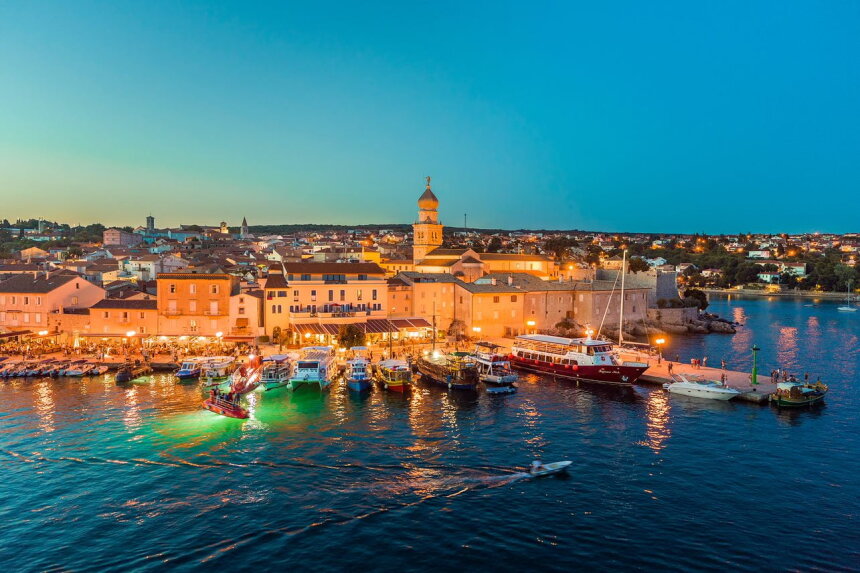 It's a kind of magic… awaiting you on Krk in June! Namely, Krk town hosts a special event Music Fest and Food Truck Festival right around the beginning of summer, and it's going to be delicious, musical and a lot of fun, indeed!
Krk Music Fest 2023
Hit the right note with Krk Music Fest! Marking the first day of summer and the World Music Day, the festival takes place from June 21 to June 23 2023. The main venues include Krk town waterfront and the historical squares in the centre providing, thus, a very special ambiance.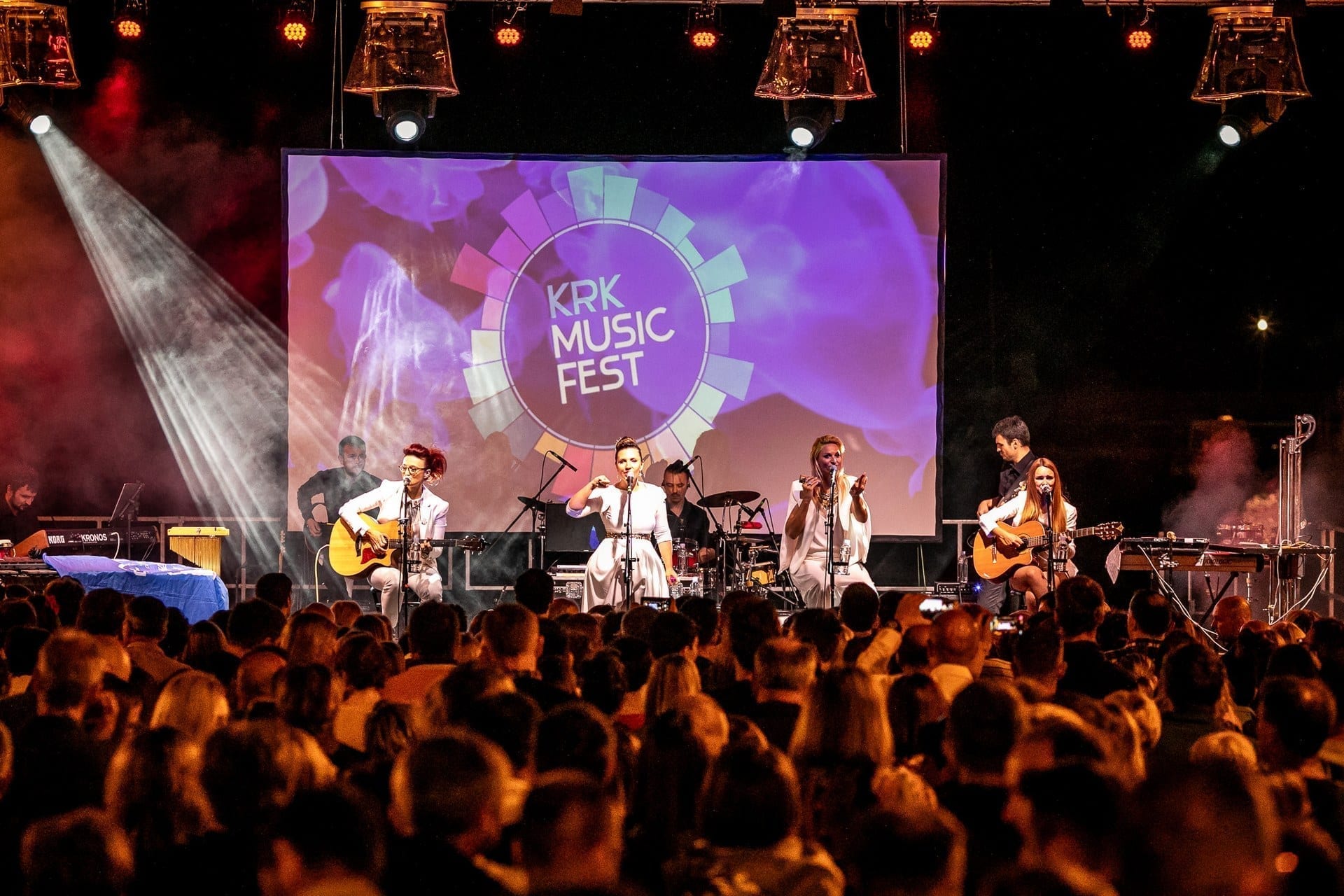 Krk Music Fest, Krk town (image source: City of Krk Tourist Board)
In addition to the headliner Queen Sensation, a tribute band celebrating one of the best rock bands of all times, the festival includes a variety of special acts. So, get ready to dance to the beat of Ricardo Luque and Amigos, Acoustic Project, DJ Sax, Meritas, and Marko Tolja performing Sinatra's songs.
What is more, the festival also celebrates traditional folk music of the island with special performances by local associations. Namely, the amazing double-voiced singing has been listed as a UNESCO intangible heritage, while the traditional Krk tanci dance has been recognized as an intangible cultural asset in Croatia.
The festival program includes a cabaret show and two movies as well: Moonage Daydream and Aline. The former celebrates the life of the music legend David Bowie, while the latter tells the story of Celine Dion's life and work.
Krk Food Truck Festival 2023
Explore the flavours of modern street food in Krk town! Taking place from June 19 to June 25 2023 in a colourful setting at the fisherman's pier, the Food Truck Festival gives a unique touch to the island's gastronomic scene. What is more, the event features the renowned Croatian chef Mate Janković.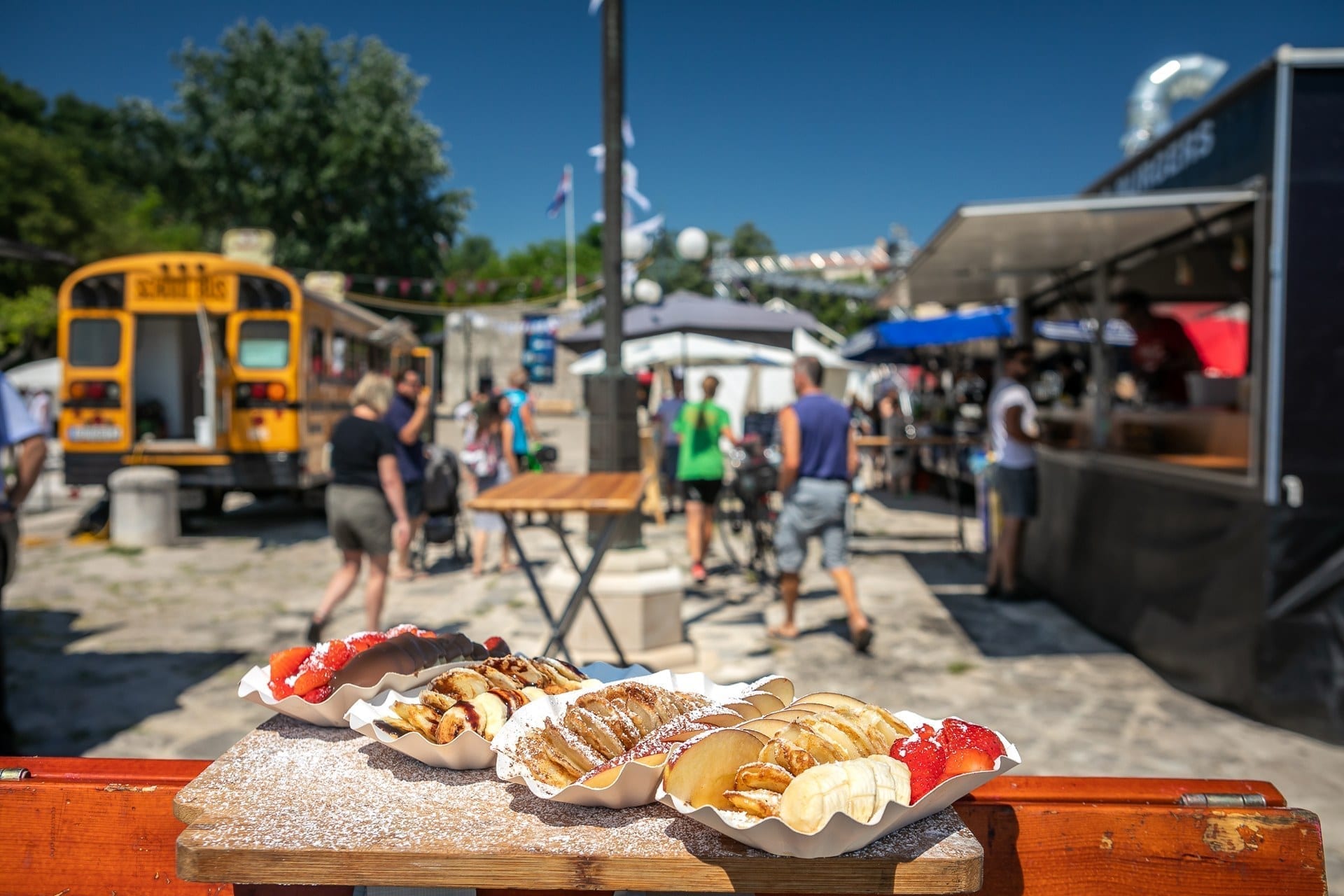 Delicious street food at Krk Food Truck Festival (image source: City of Krk Tourist Board)
I want it all…
And I want it now - in June, on Krk island! So, get ready for a holiday filled with excellent music and yummy street food in a magical historical setting in the town of Krk!
Subscribe to our mailing list
Subscribe to our newsletter and save during your next booking. Be among the first to receive information about our special offers and promotions, find out travel information, advice and recommendations for the perfect holiday on the island of Krk.