Krk Outdoor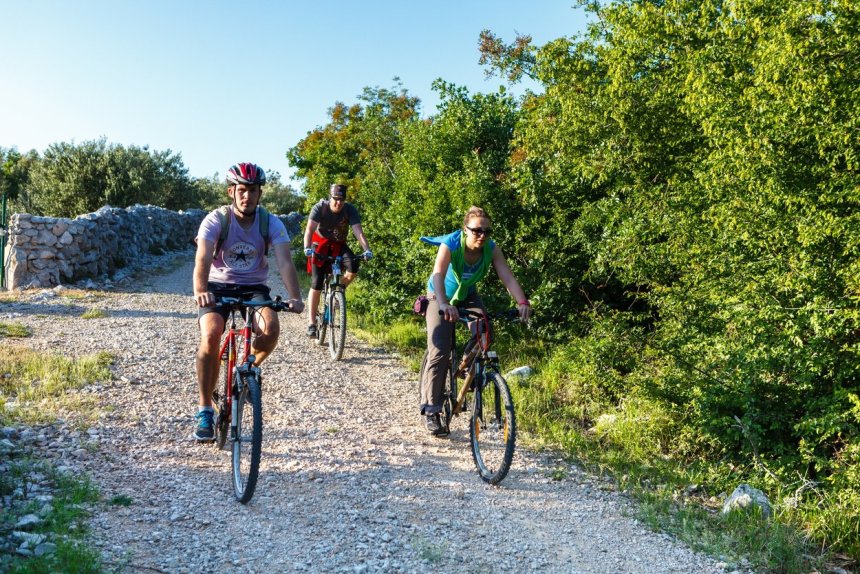 What makes Krk a top outdoor destination? Enthusiasm and dedication. Besides being one of the largest islands in the Adriatic Sea, Krk has a beautifully diverse scenery. Just perfect for spending time outdoors. Just amazing for being active and meeting your personally set challenges. Here's what you can enjoy out in the open:
Krk hiking
With its 500 km of trails, Krk is a dream come true for all fans of hiking. You can take a stroll along the sea. Or go uphill for the finest views of Kvarner Bay. After all, the Krk peaks are at 568 m (Obzova) and 541m (Veli vrh).
Follow the circular Camino Trail for a deep insight into the natural and cultural heritage. Go along the Glagolitic trail in Baška to learn about the old alphabet, once used by Croatians. Not only will you be walking in lovely scenery, but you will get to experience perfect peace and tranquility.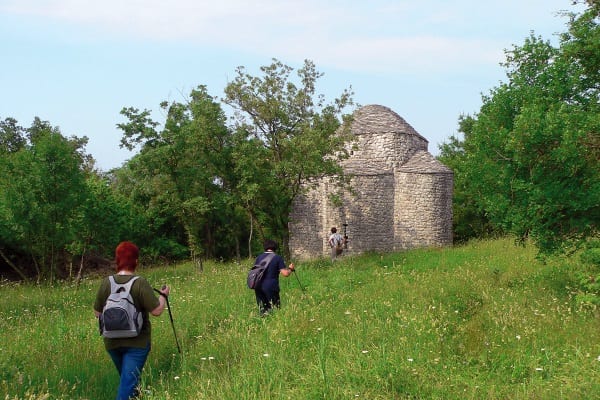 Krk cycling
If your favourite way to be outdoors is by bike, then Krk is the right destination for you. Most hiking trails can be used for cycling as well. Whether you are looking for a MTB adventure or a family ride by e-bikes, the island has got you covered!
Active at sea
Love being active on the water? In addition to Marina Punat (the oldest one on the Adriatic Coast) welcoming fans of sailing, there are many other opportunities for water sports. You can go wakeboarding (Cable Krk in Punat), water skiing, kayaking, jet skiing and more. With a few exciting diving sites nearby, the island is also popular with diving enthusiasts.
Outdoor events
All year round. Even though summer may be the busiest time of year, the events calendar is full of outdoor activities on Krk also in spring and summer. They include Krk Bike Story (April), Camino Krk Story (April), guided hiking across the island (May), outdoor events (autumn).
Outdoor activities on Krk … for everyone
Activities for all generations. Pastimes for athletes and those who may not be as fit. Indeed, on Krk island active fun is for everyone! All year round.
Subscribe to our mailing list
Subscribe to our newsletter and save during your next booking. Be among the first to receive information about our special offers and promotions, find out travel information, advice and recommendations for the perfect holiday on the island of Krk.