Nautical activities on Krk island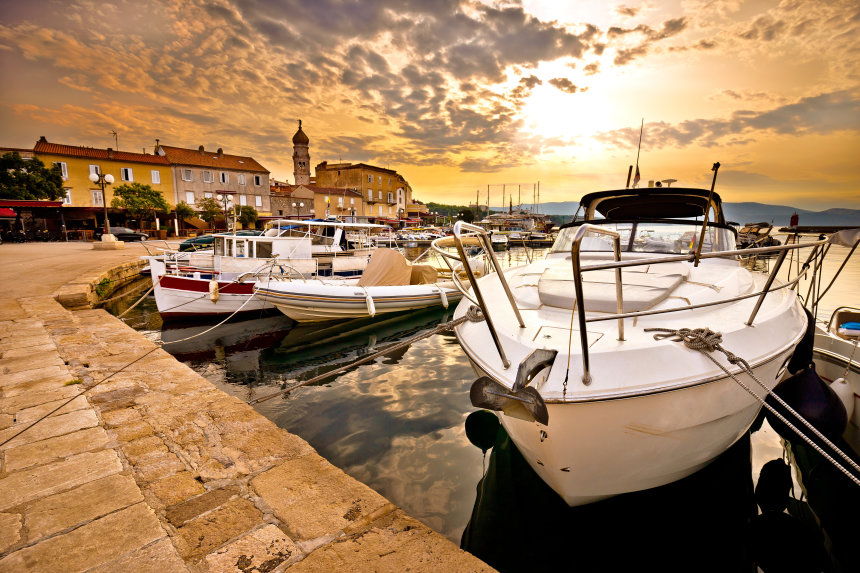 Crystal clear, calm and completely breathtaking! The Adriatic Sea indeed is a true paradise for boating and sailing enthusiasts. So, when on holiday on Krk island, use the opportunity for nautical activities and explore its magnificent coast and neighboring islands as well.
Kvarner - nautical paradise
Turquoise sea, greenery on land, impressive cliffs, dolphin sightings, picturesque historical towns, peaceful secluded coves accessible only by boat, Krk Bridge, watching the sun set below the sea on the horizon… All this awaits you in Kvarner, while boating or sailing around the islands of Krk, Cres, Rab, Pag, Lošinj, and smaller islands, some bare, others green, some pristine, others with charming little villages. The diversity of landscapes and experiences will simply take your breath away.
Marina Punat on Krk
The oldest one in Croatia! Active since 1964, the largest marina in the northern part of the Adriatic coast in Croatia is located in Punat, near the town of Krk. It has well-equipped berths on 14 piers, and vessels of up to 40 m in length can use its services. Apart from safe-guarding and maintenance, the marina also offers a number of convenient amenities and facilities for nautical enthusiasts.
To the town of Krk… by boat
Sail into the town of Krk! Appreciate the impressive sight of the historical town and its walls from the sea, then take a break at the Boutique Hotel Marina right at the waterfront. The exclusive hotel facing the sea offers you a perfect haven on land. Also, don't miss the opportunity for a delightful meal in a magical Mediterranean ambiance of the Marina Blue restaurant.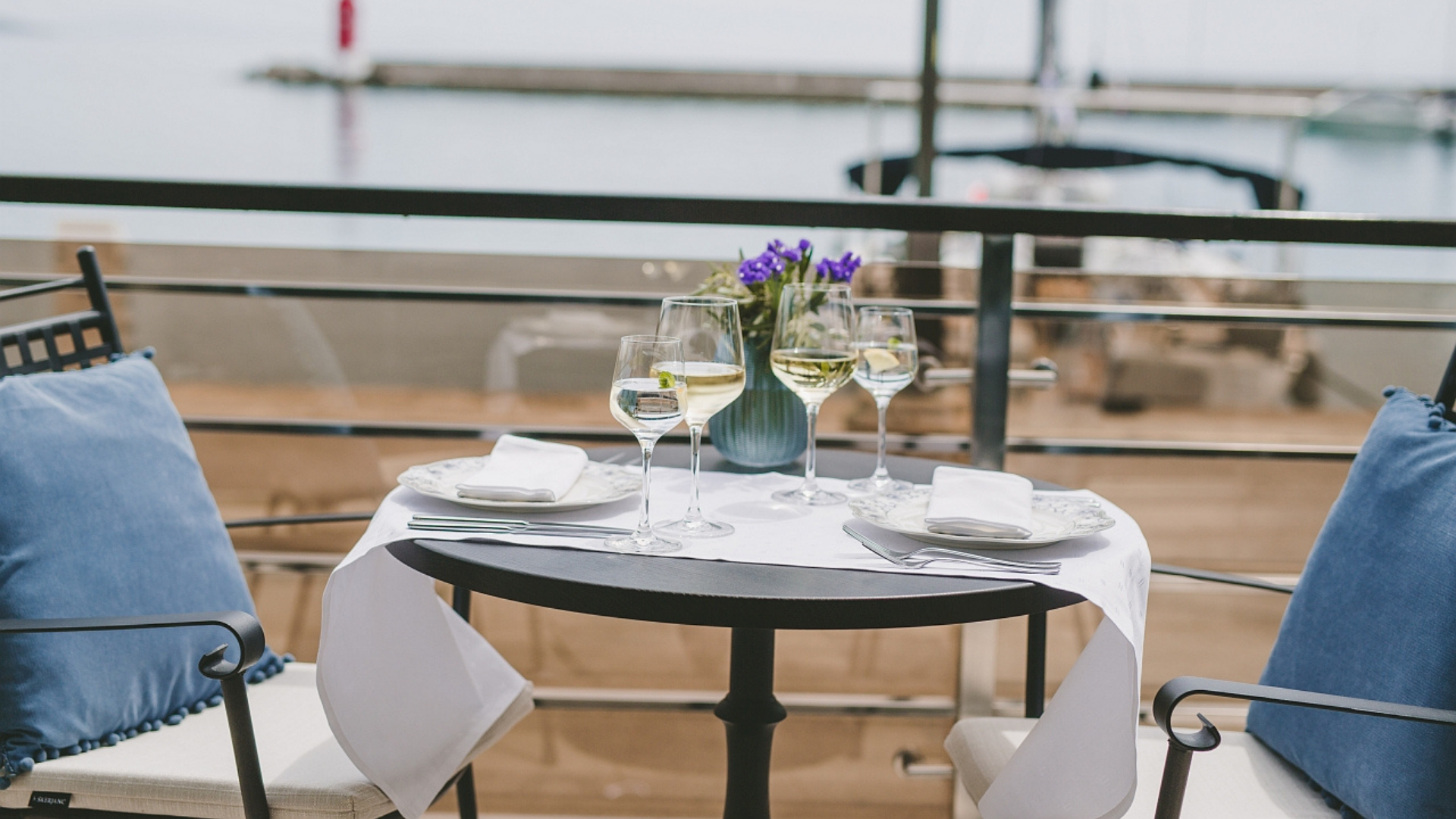 Nautical activities for a memorable experience
Simply say 'Ahoy, Krk!'. Nautical activities around the island of Krk, other Kvarner islands and wider allow you to truly appreciate the magic of the Adriatic Sea in Croatia. Thrilling, enjoyable and simply unforgettable.
Subscribe to our mailing list
Subscribe to our newsletter and save during your next booking. Be among the first to receive information about our special offers and promotions, find out travel information, advice and recommendations for the perfect holiday on the island of Krk.