Secret underwater cave on Krk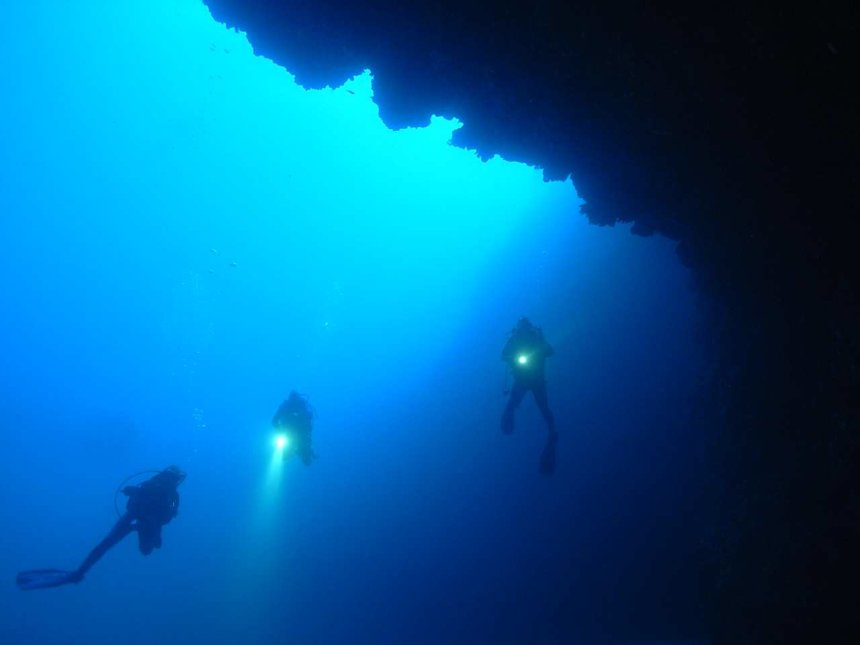 Psssst, we have a secret to tell! Namely, the underwater sea world around the island of Krk is just as fascinating as the diversity of sceneries on land. While Biserujka Cave may be the most famous special geomorphological attraction on the island, there is also a secret underwater cave near Vrbnik on the east coast of Krk.
Vrbnik underwater cave
Right there, on top of a cliff, proudly stands the picturesque town of Vrbnik. Its charm and mysterious ways go beyond what the eye can see. Concretely, there is a marvelous cave right below the cliffs near the cove. It has been referred to as a secret underwater cave on Krk, since its access is not quite simple.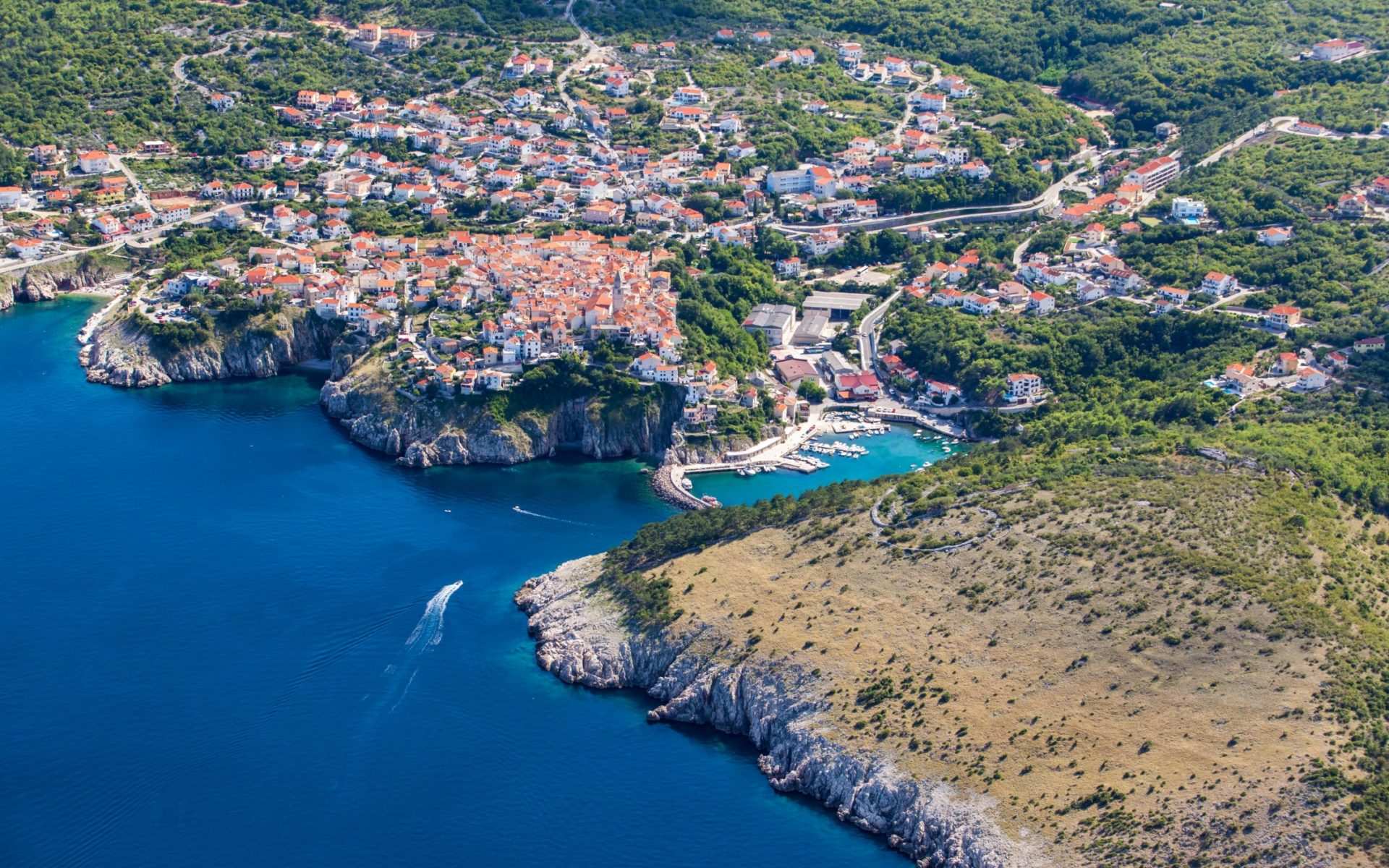 The town of Vrbnik (Krk) with a secret underwater cave nearby (Image source: Vrbnik Tourist Board)
A diver needs to go down to 15m of depth to reach the entrance to the cave. Only up to five divers at once can enter this triangular pyramid-shaped underwater formation. Within the cave there is an opening allowing daylight to come through, if the weather conditions are favourable.
Once inside the cave, divers can look forward to a wonderful selection of underwater species. They might come across sea snails, crabs, octopuses, shells, possibly even a few European conger fish or goby. Also, you get to admire the magnificence of nature's work and appreciate the peace and tranquility of the world beneath the surface.
Underwater treasure
Unlock the secrets of the underwater world on Krk island! After all, there's more to diving near Vrbnik, there are more exciting diving sites in the vicinity of the island in general. Still, the opportunity to dive down into the secret underwater cave at the foot of the cliff, on top of which Vrbnik stands, promises very special diving moments on the island of Krk. And a unique holiday experience to remember.
Subscribe to our mailing list
Subscribe to our newsletter and save during your next booking. Be among the first to receive information about our special offers and promotions, find out travel information, advice and recommendations for the perfect holiday on the island of Krk.