How to Get on Krk Island and the Town of Krk in Croatia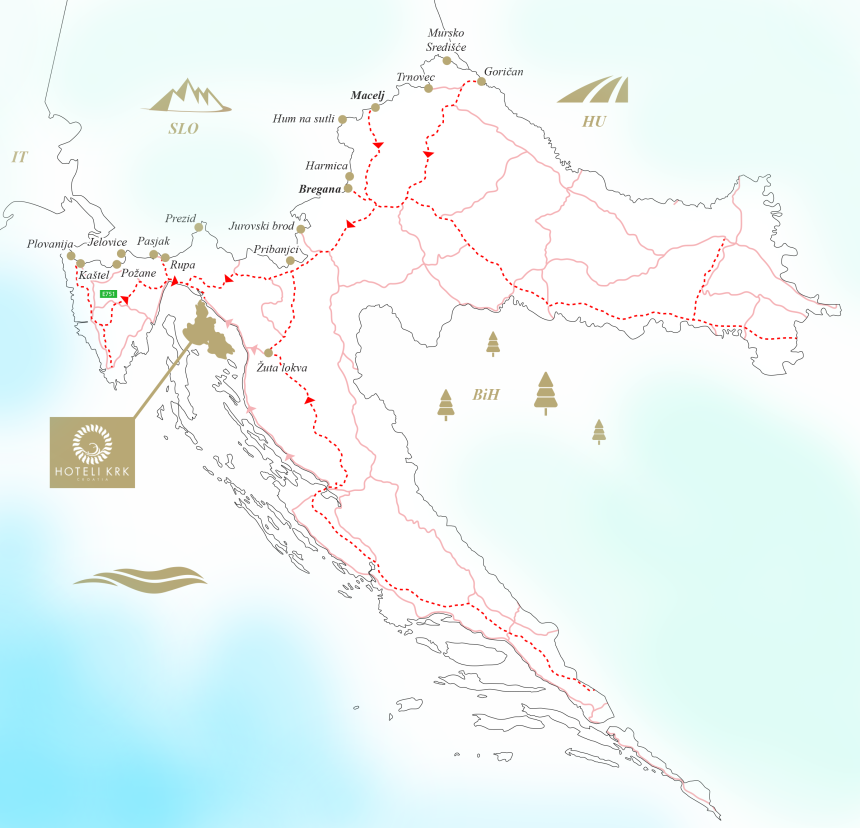 What is the magic formula for a stress-free travel through Croatia to your destination - the island of Krk? Unfortunately there is none for the mere fact that something unpredictable can always happen. Still, there is a lot you can take into consideration to ensure your trip is as smooth as possible. After all, you are on holiday and there's nothing better than a safe and pleasant arrival to mark its beginning.

Here are a few tips and some information to bear in mind before and during your journey:
Start with the right border crossing
Main roads may lead to major border crossings, but that doesn't mean they are the right choice for you! During peak season in the summer and around the time of spring and winter holidays arm yourself with patience or enter Croatia in a jiffy at a minor crossing.
Two among the busiest border crossings, Macelj and Bregana, are situated near the capital of Croatia Zagreb, with most signposts leading you there which makes them seemingly the most convenient options. However, in order to avoid longer and unnecessary waiting, travellers can use several alternatives depending on the direction they are coming from.
Northwest of Zagreb you can also take minor border crossings such as Hum na Sutli and Harmica, or Jurovski Brod and Pribanjci southwest of Zagreb. Also, if you're coming from eastern Austria, Czech Republic or Slovakia, consider border crossings such as Trnovec, Mursko Središće and even Goričan, the border crossing with Hungary.
Travellers entering Croatia near Rijeka or Istria may face some waiting at the busier crossings such as Kaštel, Plovanija, Pasjak and Rupa. The alternatives are Prezid, Jelovice and Požane.
Take the simple route to the island of Krk
Keep it cosy and quick! Using the elaborate network of motorways is the best choice not only because it's the most convenient but it also takes you through breathtaking and diverse scenery. Admittedly, you have to pay the toll, which varies depending on the distance and time of year. No matter the direction you're coming from, all routes lead to Krk Bridge.
If you enter Croatia in Istria, use state roads 21, 44 and A8 (E751) towards Rijeka and then continue along A7 which takes you to the bridge. Choosing Rupa border crossing north of Rijeka means you get onto the A7 motorway directly.
Depending on the border crossing you take in the northwestern part of Croatia, you can use A4 Goričan-Zagreb, A2 Macelj-Zagreb or A3 Bregana-Zagreb motorways and then continue onto A1 Zagreb-Split towards the coast. At the Bosiljevo junction you go on along A6 Zagreb-Rijeka which then leads you to A7 motorway.
If you're coming from the south along the A1 motorway, take Žuta Lokva exit and continue along the state road 23 towards Senj on the coast. Once there, go on northwards along the so-called 'Adriatic Highway' (E65), although technically it's not a motorway, but rather a scenic road along the coast.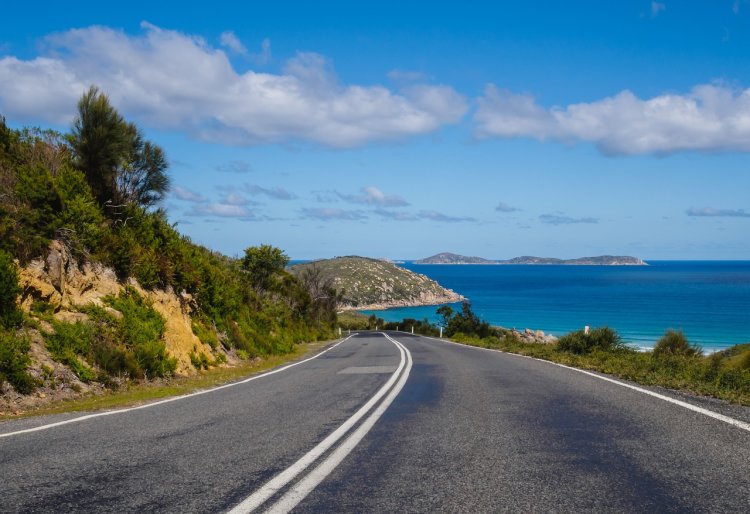 All roads lead to Krk Bridge
Say 'cheese' to Krk! An impressive sight for a great photo, Krk Bridge connects the mainland and the island and is almost 1,5 km long. Visitors heading to the island need to pay a single toll (5€ for a car), which is charged only in one direction. To get to the town of Krk, all you have to do from the bridge is continue along the state road 102 and in less than half an hour you have reached your destination.
Finding your way around Krk
Looking for Boutique Hotel Marina? It has a fabulous location in the town centre in the pedestrian zone, but it doesn't have to be a challenge to get there. When you reach Krk town on the state road 102, take the first exit at the roundabout and into Stjepana Radića street. Continue for 1km, then turn right into Slavka Nikolića street. Go down this road until your reach a roundabout where you take the fourth exit into Šetalište Sv. Bernardina, which follows the coast. At this point you can find a parking spot and contact the reception for assistance with your luggage. You will be given a parking card for your entire stay at the reception.
If your final destination is Dražica Hotel, getting there is really easy. At the roundabout you don't take the exit leading you to Krk town, but rather continue towards Baška. Keep driving for 2,5 km and then turn right towards Krk town and along Narodnog preporoda. You are then just 1,5 km away from Ružmarinska street on your left, so just drive along it until you reach the hotel.
Avoid possible traffic jams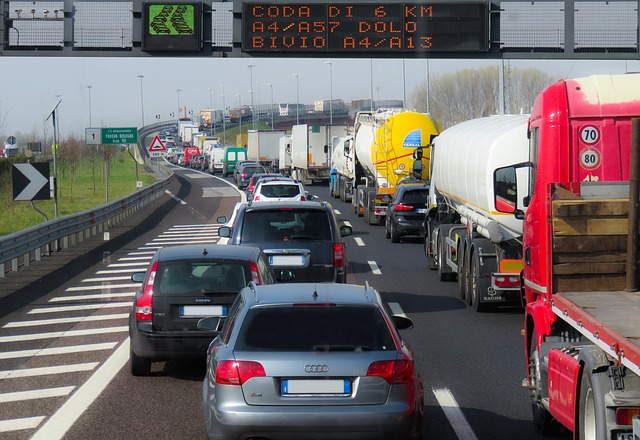 You can't do anything about unpredictable occurrences that lead to traffic jams, but you can escape finding yourself stuck in a very probable congestion and hold-ups at particular times. If you absolutely must travel at the weekend during high season, try being very early or late in the day, even at night, but there aren't any guarantees in any case. The best time to travel is definitely on working days, particularly mid week, but you have to make sure to avoid rush hour near cities like Zagreb or Rijeka.
Returning visitors to Croatia should also consider buying an ENC device for the motorway. It can save you some time and even money in the long run. Apart from the initial investment for the device, you pay less for the toll, because you always get a discount for prepayment. Users of ENC also have at their disposal a separate lane at toll stations.
Keep up to date about traffic and weather conditions
Warm, but not too hot, with a slight breeze and excellent visibility. The perfect weather conditions may follow you every step of the way, but be prepared and get your facts on time particularly if it won't be so. Bring along plenty of fluids if the sun is about to get even brighter, adjust your driving if a rain shower suddenly happens. On the odd occasion when the bora wind dances its fierce dance, Krk Bridge might get closed temporarily. The worst case scenarios probably won't happen, but knowing what's ahead of you and being prepared doesn't take any fun from the travel. On the contrary, it makes it smoother.
Normal traffic intensity, no traffic jams, no road works. Isn't travelling just great when it is so? In other to avoid possible bumps on the road, stay tuned to traffic reports which some radio stations such as HRT2 broadcast quite frequently in several languages or refer to the Croatian Automobile Club (HAK) for current state of traffic and road conditions.
Trouble ahead? Then it's the right time to take a break and check for alternatives. If there is a hold-up ahead on the motorway, maybe you can continue on the state road and/or use the break for getting a snack and some refreshment, stretching the legs and letting the kids play for a while.
Have a safe and happy trip
Do your homework, make a rough plan and set off with only one thing on your mind - your final destination, the fabulous town of Krk awaiting you with open arms!
Subscribe to our mailing list
Subscribe to our newsletter and save during your next booking. Be among the first to receive information about our special offers and promotions, find out travel information, advice and recommendations for the perfect holiday on the island of Krk.