Top trips from Krk island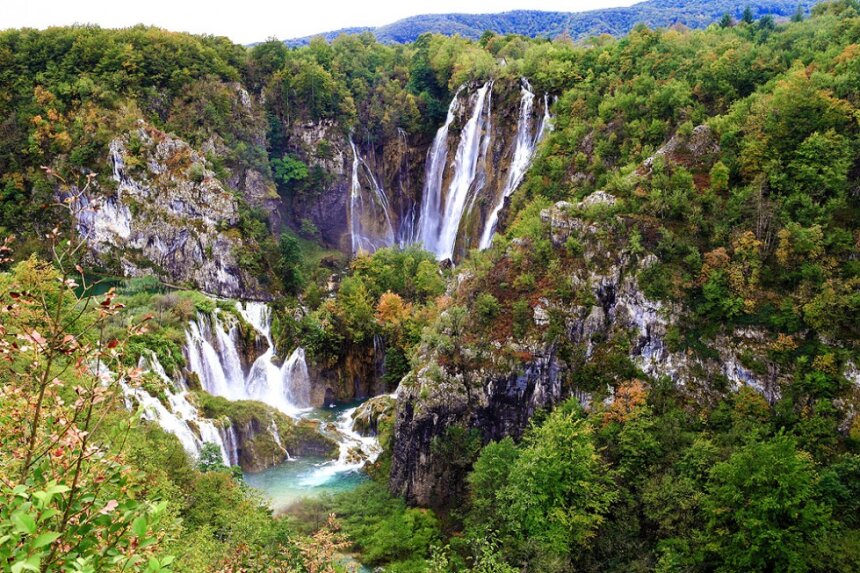 Enjoying your stay on Krk island? Why not enrich it with lovely holiday experiences by visiting attractions nearby. Here are top trips worth considering:
National parks
4. That is the number of national parks within just a 2-hour drive from the town of Krk. So, want to discover the magic of burbling waterfalls and turquoise lakes? Namely, the most popular Croatian national park Plitvice Lakes is just 136 km away. Curious about the natural and cultural historical heritage of an island group off of the Istrian coast? Then head to Fažana (147 km) and hop on a boat to Brijuni. Feel like taking in refreshing greenery and fabulous views from the top of a mountain? Then go to Risnjak or Northern Velebit, at a distance of 63 km and 108 km respectively.
Nature park Učka
Go hiking or cycling with spectacular views of the Istrian peninsula and Kvarner Bay on top of Učka! The nature park is just 75 km from the town of Krk. Once there, you can also hop to the southern tip of the peninsula for a swim in the crystal clear sea at Cape Kamenjak, also a protected natural attraction.
Rijeka & Opatija
Top trips from Krk also include urban destinations, so experience the buzz of Croatia's largest port and third largest city- Rijeka! Declared a European Capital of Culture a few years back, the city blends Austro-Hungarian heritage with a modern urban vibe. So, wander the streets in the historical core with the main square Korzo, visit the museums and find a peaceful haven in Trsat with its castle and Marian shrine, overlooking the sea and the city.
Visit also the Queen of the Mediterranean - Opatija! One of the oldest Croatian tourist destinations, the charming town is well known for its statue of the Girl with a Seagull, vibrant market, and Lungomare promenade starting at the gastronomic hotspot - the village of Volosko.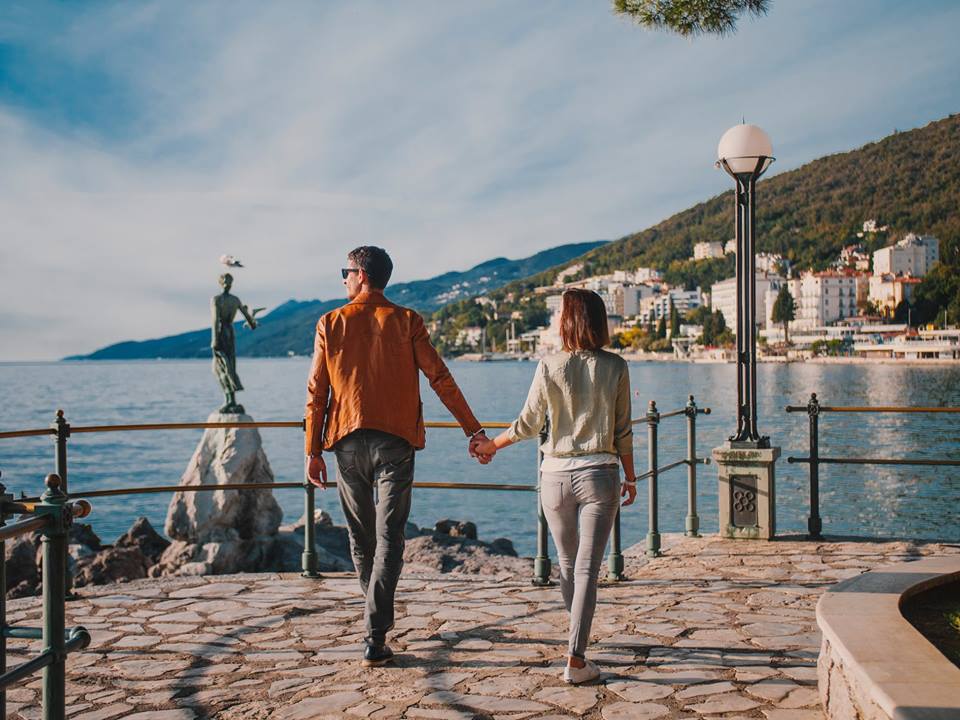 Top trips from Krk: Opatija Lungomare (Image source: Opatija Tourist Board)
Great excursions from Krk
Go beyond the island and explore top attractions nearby! Visit national and nature parks and discover the charm of Opatija and Rijeka by taking your pick from top trips you can go on from Krk. All for a holiday to remember.
Subscribe to our mailing list
Subscribe to our newsletter and save during your next booking. Be among the first to receive information about our special offers and promotions, find out travel information, advice and recommendations for the perfect holiday on the island of Krk.