Trips and Excursions on the Island of Krk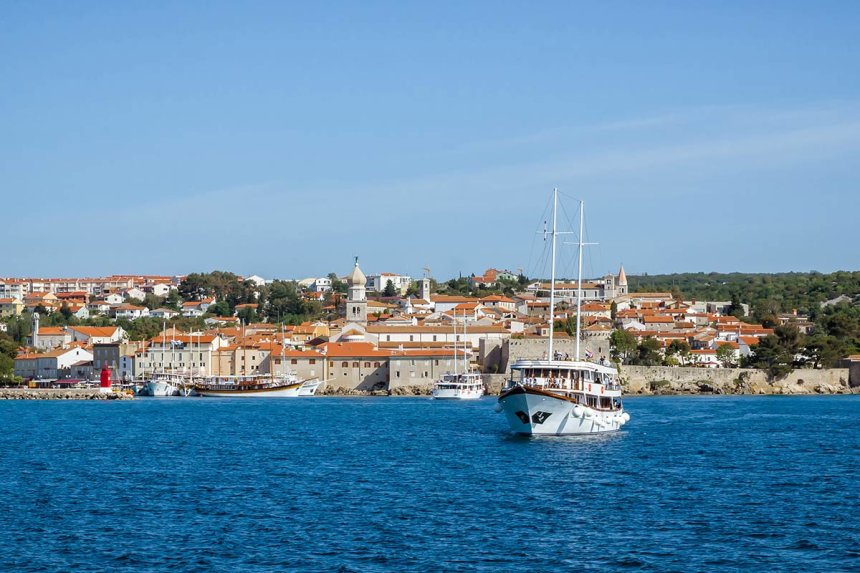 Enjoy & explore … on your holiday on the island of Krk! Soak up the sun, take in the mesmerizing sea and then embark on trips of discovery - both across and around the island. Its diverse beauty and rich cultural-historical heritage provide you with a lot to choose from, while its convenient location allows you to easily reach great excursion hotspots nearby.
Trips across Krk
From Krk across Krk! Staying in the town of Krk, you are in an excellent starting position to explore fascinating historical towns and locations, all within a distance of up to 25 km. Apart from the Frankopan heritage in the town itself, explore the nearby island of Košljun with the Franciscan monastery. Then plan a tour of historical towns such as Baška best known for its Glagolitic heritage.
If you decide to visit Biserujka Cave, stop by a cliff-top town of Omišalj and the ancient Fulfinum-Mirine archaeological park. Similarly, opting for a wine tasting tour, don't miss the hilltop towns of Vrbnik and Dobrinj. Gourmet tours are, in fact, an excellent choice for getting to know the island while enjoying the fruits of its land. So, plan an excursion to taste authentic delicacies such as typical island cheese and prosciutto.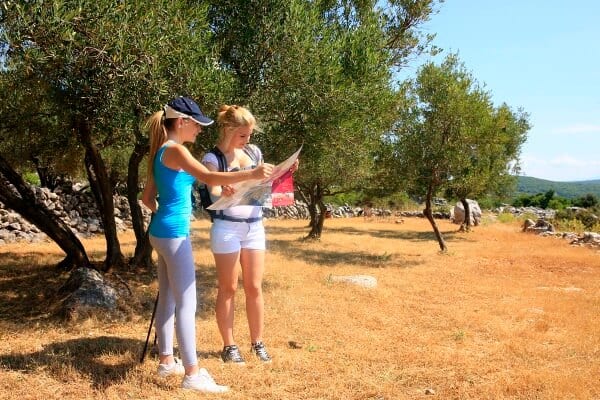 Want to add action to your trips across the island? Then consider an offroad quad adventure, embark on a hike tour such as Camino Krk or opt for cycling tours.
Trips from Krk
From Krk to amazing places of interest! Explore the lovely coast of Krk and the islands nearby, go on a trip to towns such as Rijeka and Opatija as well as wonders of nature within easy reach. For example, national parks Risnjak, Northern Velebit and Croatia's most popular national park Plitvice Lakes are worth visiting.
Also, sail to coves accessible only by boat, watch the sunset offshore, have a fish picnic and hop onto different islands. There are diverse sailing trips available on Krk, following its coast or taking you to the island of Cres, Plavnik, Rab, Pag, Goli otok for a unique adventure on your holiday.
Trips for memorable moments
Enrich your stay on Krk island with tours and excursions! Learn more about the heritage, admire its stunning coast and make the most of its location to see fascinating sights easily reachable from Krk.
Subscribe to our mailing list
Subscribe to our newsletter and save during your next booking. Be among the first to receive information about our special offers and promotions, find out travel information, advice and recommendations for the perfect holiday on the island of Krk.