Zipline Krk – Pure Adventure on Holiday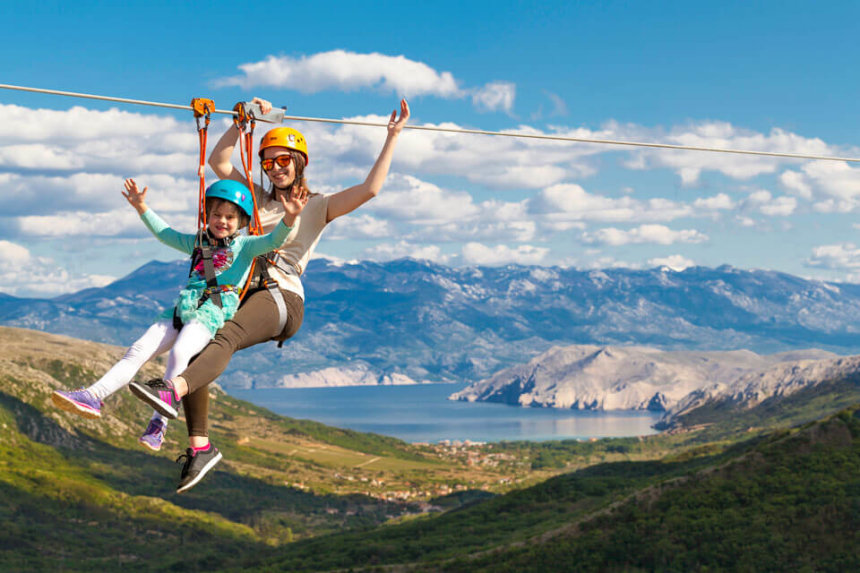 It's fun & adventurous. It's easy & inspiring. It promises a unique experience with amazing views and a lot to talk about afterwards. So, opt for a zipline adventure on Krk and you won't regret it!
Just do it!
Zipline can be used both by children and adults, and it requires minimal fitness. In other words you don't have to be in excellent shape to try it. And it is a great way to feel like you are flying. So, take a deep breath and just glide across the line for an unforgettable rush of adrenaline.
Zipline Edison for your adventure on Krk
Fly along 8 lines, i.e. 2 km in 2 hours of pure fun! The so-called Canopy Tour allows you to feel the thrill and admire spectacular views of Krk and its vicinity. You will see the southern part of the island towards Baška as well as the island of Prvić in the distance, not to mention the sparkling blue sea.
Upon arriving at the starting point not far from the letter A on the famous Glagolitic Trail (Treskavac area on D102 state road), you are given all the necessary instructions for the exciting experience awaiting you. The tour also includes a jeep ride and a bit of hike.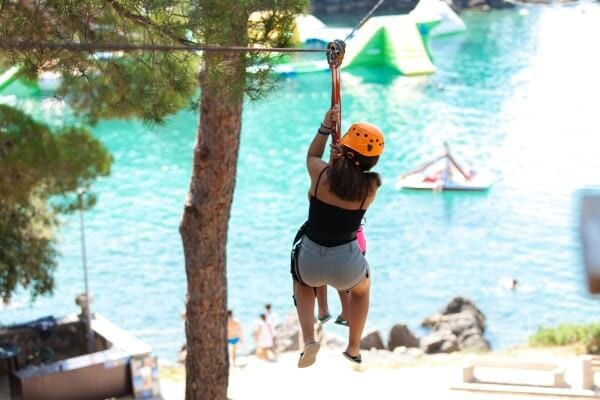 Zipline in Krk town
Fly across the sea in Dražica cove! It is an excellent introduction to ziplining and a great fun while on the beach. The line is approximately 200 m long and it isn't too fast. However, this zipline option is generally available only during high season.
More than just a 'whooooosh'
Zipline on Krk promises adventure, and so much more. It invites you to step out of your comfort zone and take up a challenge. You also get to bond over a shared one-of-a-kind experience with your favourite people... and enjoy the beautiful island of Krk.
Subscribe to our mailing list
Subscribe to our newsletter and save during your next booking. Be among the first to receive information about our special offers and promotions, find out travel information, advice and recommendations for the perfect holiday on the island of Krk.