Enjoy beautiful moments at the Marina Hotel
Located in a very attractive waterfront position, in the Krk town center, the modern and exclusive boutique hotel Marina will meet all the needs of the most-demanding guests.
Boutique Hotel Marina brochure
Accommodation
If you are in search of a special refuge, a place where you can enjoy the intimacy, luxury and high quality of personalized services – you have just discovered the perfect place for your ideal vacation!
Have a sunbath in an exclusive ambience of a beautiful terrace overlooking the sea and the port and have a refreshing glass of cold champagne or delicious cocktails. If you want something extraordinary, book the presidential suite and experience unique relaxation in a private hot tub.
Spend your mornings enjoying delicious breakfast served on a sunny terrace or in the pleasant ambience of our restaurant.
If you are in search of fun or relaxation activities, we will be happy to organize a personal sightseeing tour, boat excursions and other free-time activities according to your wishes.
Pet owners are more than welcome to bring their smaller cats and dogs to Boutique Hotel Marina. Smaller pets (cats and dogs weighing up to 5 kg) are allowed to stay with a surcharge of EUR 10.00 per pet/night (upon request).Rules on pets.
ACCOMMODATION UNITS
4 double rooms PREMIUM with sea view
1 two-bed suite PREMIUM with sea view
3 double rooms DELUXE with terrace and sea view
1 two-bed suite DELUXE with terrace and sea view
1 Presidential Suite with balcony and sea view
A perfect location. A small hotel nicely nested into the old part of the town. The rooms are comfortable and the personnel is nice. It felt as if we have visited friends.
Nives
Slovenia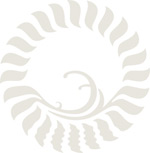 Marina Restaurant
Enjoy a beautiful romantic dinner, indulge in gastronomic delicacies of Krk and Croatia, try fresh fish specialties or choose from a classic international culinary offer. We also recommend trying various innovative meals prepared by our creative chefs.
Soak in the magical Mediterranean atmosphere while listening to ambiental live music.
Enjoy a bottle of local quality wine Vrbnička Žlahtina or make your evening magnificent with delicious luxury champagne Valomet, fermented in the mysterious sea depths.
Pets are allowed in the Marina Blue restaurant.
Location
Boutique hotel Marina occupies an extremely attractive waterfront location, at the Krk town center, near a number of historical sights.
The Island of Krk is situated in the northern part of the Croatian coast, its proximity to the mainland making it a very popular destination in Central Europe. It is connected to the mainland via Krk Bridge (Croatian: Krčki most) built in 1980 and an airport located in Omišalj.
Pleasant and mild climate with a large number of sunny days during the year, rich Mediterranean vegetation and crystal clear sea attract a number of tourists every year.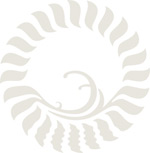 Active vacation
Cycling routes - Watersports - Excursions
Positioned in a perfect location at the Krk town center, the Marina Hotel offers a number of possibilities for an active and meaningful vacation. Various pedestrian and cycling routes lead from the town of Krk to the surrounding areas and excursion ships offer daily trips to the nearby islands and more distant beaches.
There are beaches, scuba diving centers, boat and scooter rentals, and watersports near the hotel and one can also use the outdoor swimming pools and other services provided by the nearby Dražica Hotel Resort.