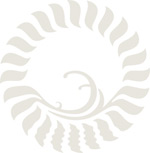 Don't miss an opportunity to visit Marina restaurant in Advent season. In the period from 9th to 24th December 2018 there will be delicious cod fish and holiday dishes included in the menu.
If you're planning a Christmas party for your work colleagues or business partners or a pleasant family & friends gathering, Marina restaurant is always a good choice.
Book your table at 00385 51 221 128.
Menu
Cod fish white pate 60,00 kn
Cod fish rolls with tomato rosemary sauce with boiled potatoes 100,00 kn
Warm-cold cod fish salad with yogurt and garlic dressing 60,00 kn
Cod fish stew 70,00 kn
Tagliatelle with cod fish and dill sauce 70,00 kn
Cod fish fillet in white wine sauce with almonds with polenta and chard medallion 80,00 kn
Baked cod fish with sheep cheese and Julienne vegetables 80,00 kn
Homemade pasta (šurlice) with cod fish ragout 90,00 kn
Cod fish trio (cod fish white pate, baked cod fish with sheep cheese, tagliatelle with cod fish) 100,00 kn
Cod fish quintet (cod fish white pate, warm-cold cod fish salad, cod fish fillet in white wine sauce, baked cod fish with sheep cheese, tagliatelle with cod fish) 180,00 kn