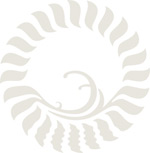 Dear guests,
in order to feel safe and protected during your stay at the Hotel Resort Dražica and Hotel&Restaurant Marina, we have prepared a Health & Safety program so that you can enjoy in your well-deserved vacation.
We have always taken our standards of hygiene and cleanliness seriously, now more than ever in light of the current situation. We are training and educating our hotel team on housekeeping and hygiene protocols on a daily basis. We have also elevated our already high standard practices regarding food handling, and have increased the frequency of cleaning and disinfecting of all rooms and surfaces in the building, especially in public spaces, focusing on high-touch surfaces.
Masks and gloves are available at reception (at extra charge).
Running water, soap and disinfectants are available in all facilities. It is recommended that one person or family enter the elevator.
When paying, please use the cards.
We will continue following the guidelines of the local and global health authorities and taking relevant health and safety measures to ensure our valued guests a safe environment and the desired level of experience.
Hoteli Krk d.o.o.
Safe Stay in Croatia - National Label of Safety
The conditions of entry into the Republic of Croatia