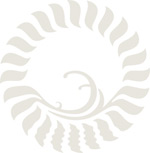 Exotic sea species enthusiasts have a chance to be acquainted with the magical sea world in three aquariums located in the town of Krk and Baška village.
Aquarium Terrarium Krk
The largest Aquarium – Terrarium in the region will provide an unforgettable experience of discovering a magical sea world of the Adriatic and interesting tropical fish species. Along with sea animals, you will have a chance to see a caiman crocodile, Asian boa, iguana, veiled chameleon and other exotic species. You can also see a large collection of mollusk shells and crabs from the Adriatic Sea.
Tropical Aquarium Krk
The Aquarium is located at the town center, near the main square. The visitors have a chance to see aquariums with sharks, tropical fish species and a large collection of mollusks, sea snails, corals and stuffed fish from the Adriatic and tropical seas. In an adjoining room, you can watch a film about the undersea world.
Baška Aquarium
Baška Aquarium will give you a unique experience of the sea and the seabed world of the Croatian Adriatic. The Aquarium harbors one of the largest collections of mollusks and sea snails from the Adriatic Sea, in Croatia. Visit the Aquarium at the very center of Baška village and discover a catshark, moray eel, crayfish, stone bass, octopus and other inhabitants of the Adriatic.