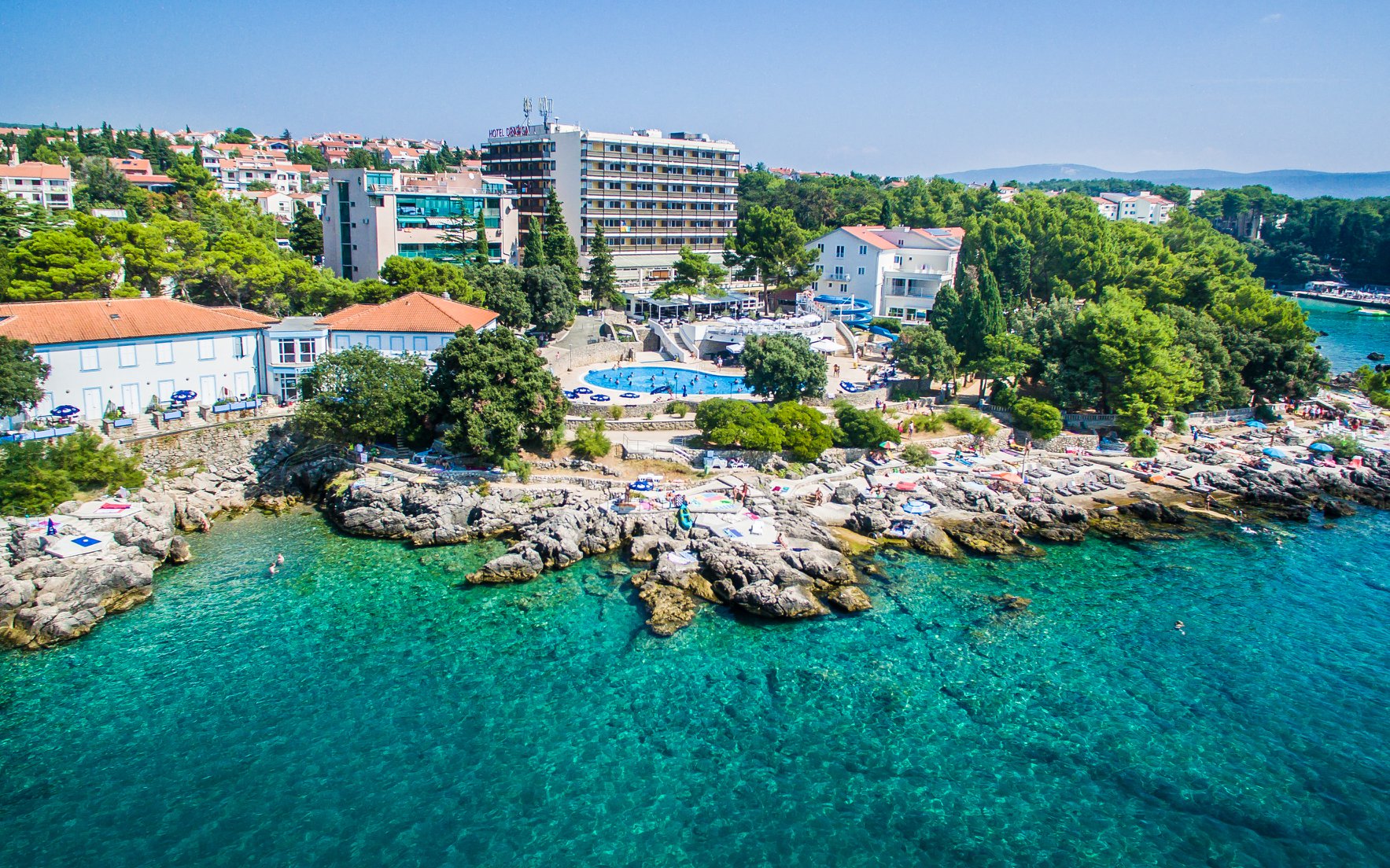 Dražica Hotel – Premium location with numerous amenities
Dražica Hotel is the central and, by its capacity, the largest facility in the settlement. It is located next to the beach, 800 m from the center of the town of Krk. Comprising of an attractive complex and offering two outdoor swimming pools and Aqua-Gun, direct access to a local beach and various free-time activities, this hotel is a favorite tourist destination on the Island of Krk.
Accommodation
The hotel has 137 accommodation units: 119 double rooms, 6 family rooms, 11 hotel suites and 1 Presidential suite.
ACCOMMODATION UNITS
24 standard double rooms, without balcony, with option for an additional bed (for a child till 12 years), and which can be used as single rooms
12 double rooms with double bed and bunk beds for children under 8 years of age, with balcony and park view
36 double rooms with balcony and park view, with option for an additional bed
47 double rooms with balcony and sea view
6 family rooms with balcony and park view (two separate bedrooms, bathroom, foyer and balcony)
11 hotel suites with balcony and sea view (separate bedroom, bathroom, sitting area with pull-out couch and two balconies)
1 Presidential suite with balcony and sea view (with two separate bedrooms, two bathrooms, sitting area, foyer and two balconies)

We are a family with two small children and we can only strongly recommend staying at this hotel. Two beautiful swimming pools, the vicinity of several beaches, short distance by foot to the center of the town and also a short drive to the rest of the island. The hotel even has a gym, provides Yoga and aqua aerobic activities for those who want to spend the calories gained by eating ice-creams. Breakfast is served as an exquisite buffet; the personnel is very friendly and helpful. The room was comfortable. We spent two fabulous weeks.
Tim
The United Kingdom
Hotel Restaurant
The hotel restaurant is one more reason why tourists like to visit Dražica Hotel Resort. A rich and varied offer of tasty delicacies served as breakfast and dinner buffets will satisfy every guest.
The breakfast buffet includes various warm and cold drinks, cereals, various types of smoked processed meats and cheese, spreads, yoghurts, fresh fruit, various salads and cakes, and many other fresh and deliciously prepared foods. Dinner is also served in a buffet format, with various starters, meat and fish courses, grilled food, several types of pasta, rich fresh salads, various dressings and delicious tidbits prepared by our own pastry chefs.
In front of the restaurant, there is a terrace of the à-la-carte restaurant where many diverse entertainment programs take place (dancing nights with live music, karaoke, concerts, party evenings, dance show) and one can also spend an interesting and pleasant evening at a cocktail bar above the terrace of the Hotel.
Activities and additional services
Apart from the reception hall and the reception desk, the Dražica Hotel also includes:
A hall with TV-atrium
an air-conditioned café
A beauty salon
A fitness studio
An excursion tickets sale agency
A shop where with newspapers, beach accessories and souvenirs
All hotel floors are connected by stairways and passenger elevators, and the aforementioned catering and additional services are offered on the ground floor, providing easier access to disabled persons. One of the additional services we offer to our guests is laundry and clothes ironing.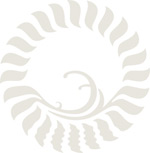 Meaningful vacation
Dražica Hotel Resort includes a complex of two outdoor swimming pools, the Aqua-Gun and additional sports activities: three tennis courts, badminton/beach volleyball court, mini-golf, table tennis, rent-a-bike, and various entertainment activities for children and adults during summertime.
The Island of Krk offers additional attractions that will guarantee an active and meaningful vacation.