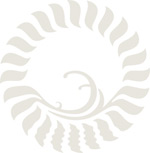 Good road connectivity offers a number of possibilities to the visitors. For example, you can take a trip to national parks Plitvice Lakes (Plitvička jezera) and Northern Velebit (Sjeverni Velebit), get to know Rijeka – the center of Primorje-Gorski Kotar County and visit Opatija – the "Pearl of the Adriatic Tourism". Visit the central Istria and its small medieval towns. The Island of Krk is also connected with the Islands of Rab, Cres and Lošinj via ferry line.
We can also organize excursions with a private guide, who can help you enjoy Zagreb, Zadar, Plitvice Lakes or Opatija. The guide can also take you to the sand beach in Risiki and to Dobrinjština, walk around the center of Rijeka or Opatija, and help you discover cycling or jogging paths.
If you wish, we can also organize excursions to the following attractive destinations: Venice, Trieste, Bled, Postojna and Lipica or any other you wish to see.
For more information you can contact us on [email protected] or ask at the reception desk.