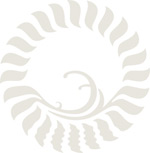 The main characteristics of the Croatian gastronomy is its richness and variety of flavors, which resulted in a number of Croatian authentic products becoming internationally recognized a long time ago.
The gastronomic offer of the Island of Krk is mostly based on the Mediterranean cuisine. A variety of seasonal local groceries is accompanied by the ever-present olive oil, which is always used as a dressing.
Marina Restaurant will prove to be a delight to your senses, with a variety of aromas derived from fresh, carefully prepared groceries.