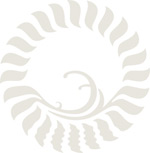 The story of what is today exclusive Boutique Hotel Marina began in 1925 when Vid and Marica Festini bought a few devastated buildings on the coast and opened the Jugoslavija Hotel.
The hotel was completely renovated for the first time in 1961, and after the second reconstruction in 1985, it gained the status of the town hotel with an all year round business.
After an all-encompassing reconstruction, which was completed in 2008, it was transformed from a two-star hotel into a modern exclusive four-star hotel, which satisfies the needs of the most-demanding guests.