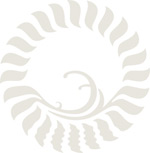 The hotel restaurant is one more reason why tourists like to visit Dražica Hotel Resort. A rich and varied offer of tasty delicacies served as breakfast and dinner buffets will satisfy every guest.
The breakfast buffet includes various warm and cold drinks, cereals, various types of smoked processed meats and cheese, spreads, yoghurts, fresh fruit, various salads and cakes, and many other fresh and deliciously prepared foods. Dinner is also served in a buffet format, with various starters, meat and fish courses, grilled food, several types of pasta, rich fresh salads, various dressings and delicious tidbits prepared by our own pastry chefs.
In front of the restaurant, there is a terrace of the à-la-carte restaurant where many diverse entertainment programs take place (dancing nights with live music, karaoke, concerts, party evenings, dance show) and one can also spend an interesting and pleasant evening at a cocktail bar above the terrace of the Hotel.