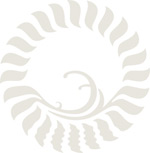 Boutique hotel Marina occupies an extremely attractive waterfront location, at the Krk town center, near a number of historical sights.
The Island of Krk is situated in the northern part of the Croatian coast, its proximity to the mainland making it a very popular destination in Central Europe. It is connected to the mainland via Krk Bridge (Croatian: Krčki most) built in 1980 and an airport located in Omišalj.
Pleasant and mild climate with a large number of sunny days during the year, rich Mediterranean vegetation and crystal clear sea attract a number of tourists every year.