Travelling to the island of Krk, 2022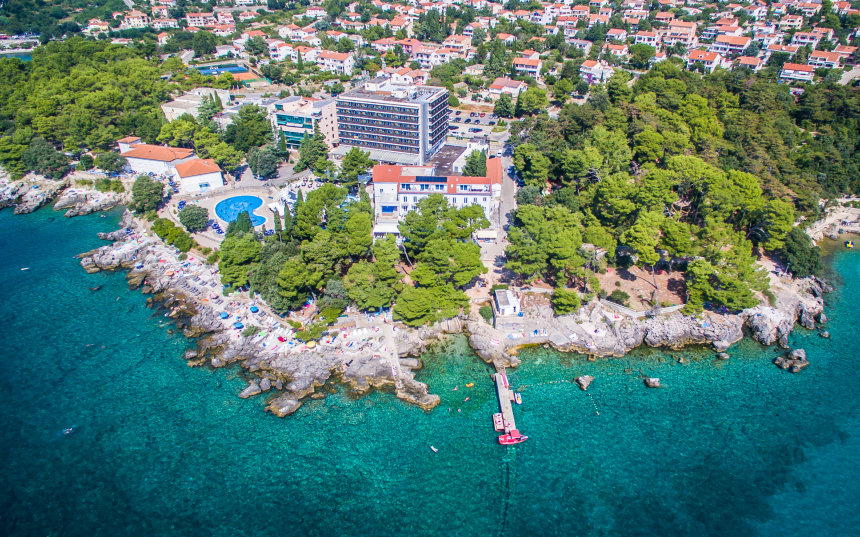 Invite your clients on a tour of the largest Croatian island named by the ancient Romans as "Insula Aurea" - "the Golden Island".
Spend your vacation and create unforgettable memories at this popular sea destination.
Half board starting from EUR 24.00
This special offer is valid for the period:
01.04.-16.04.2022
Standard double room €24.00
Standard single room €34.00
27.04.-08.05.2022
Standard double room €29.00
Standard single room €39.00
14.05.-20.05.2022
Standard double room €37.00
Standard single room €47.00
Dražica Hotel Resort ***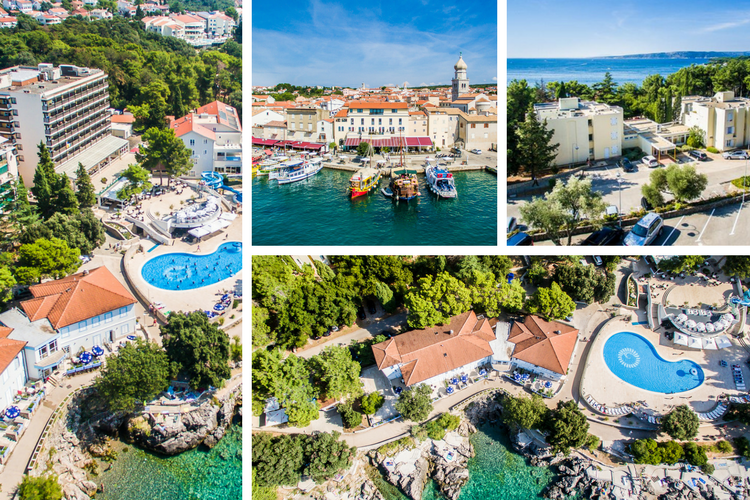 Dražica Hotel Resort is located right next to the beach, only 800 metres from the city centre. The hotel offers 236 accommodation units, two outside swimming pools with a water slide, and numerous other services, including a restaurant with a terrace and a bar, various sports activities and other amenities.
Our excellent offer includes the following services:
welcome drink
free drink at dinner - INCLUDES: beer, wine, juice, water (from the dispensers)
buffet breakfast and buffet dinner
traditional dinner with music
formal candle-lit dinner with music
free Wi-Fi
bus parking
fitness studio
use of the pool (depending on the weather)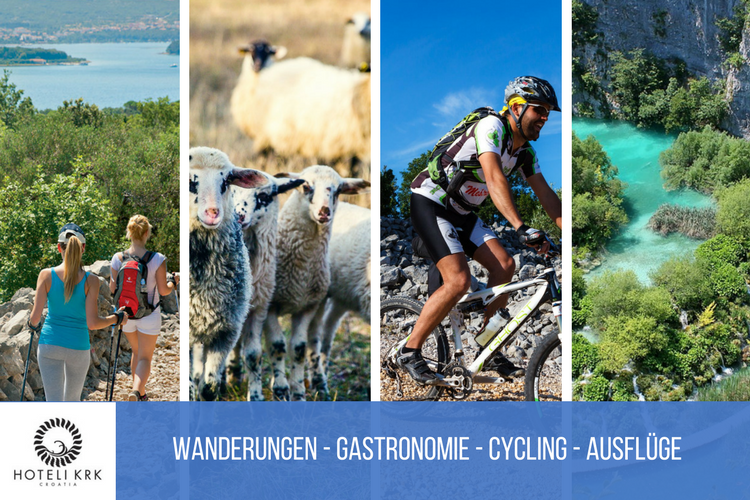 The island of Krk offers numerous activities and attractions for an active and fulfilling vacation.
Surcharge for a single room: EUR 10/day per person
Minimum number of guests: 20
Complimentary accommodation terms and conditions:
20 guests = 1 complimentary bed in a double room
40 guests = 2 complimentary beds in a double room
Contact us:
Hoteli Krk d.o.o.
Adrijana Braut, Sales Department
Tel.: +385 51 655 755
Fax: +385 51 221 022
Subscribe to our mailing list
Subscribe to our newsletter and save during your next booking. Be among the first to receive information about our special offers and promotions, find out travel information, advice and recommendations for the perfect holiday on the island of Krk.