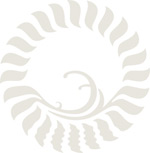 central air conditioning (with temperature controls in each room)
wireless Internet WLAN / Wi-Fi
LCD TV/SAT
safe deposit box
direct dial telephone
hair dryer
We are a family with two small children and we can only strongly recommend staying at this hotel. Two beautiful swimming pools, the vicinity of several beaches, short distance by foot to the center of the town and also a short drive to the rest of the island. The hotel even has a gym, provides Yoga and aqua aerobic activities for those who want to spend the calories gained by eating ice-creams. Breakfast is served as an exquisite buffet; the personnel is very friendly and helpful. The room was comfortable. We spent two fabulous weeks.
Tim
The United Kingdom