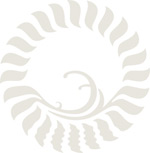 What are cookies?
Cookies are small text files that are stored on a computer or mobile device when visiting a particular website. Websites use cookies to remember your actions and desired settings (like registry, language, font size, and other desired settings related to display settings) over a long period of time, making it unnecessary to re-enter them during each return visit to the website or when browsing multiple pages on one website.
How do we use cookies?
Hoteli Krk d.o.o., Ružmarinska 6, 51500 Krk, Croatia is the controller of your personal data, and you may contact us by e-mail at in[email protected] or by post at Ružmarinska 6, 51500 Krk, Croatia.
www.hotelikrk.hr uses cookies and similar technologies for a few purposes depending on the context or service, including:
1) temporary user input (session ID) cookies and/or persistent cookies limited to a few hours in some cases – we use these to store your preferences and settings on your device and to improve your experience. If, for example, you enter the name of your city or your postcode so as to receive personalized news or weather information on our website, depending on your settings, we can store these data in a cookie so that you see relevant information for the aforementioned location when you return to the website. Using cookies to store your personal preferences, such as the desired language, prevents you from having to constantly re-enter your preferences. If you revoke your consent for advertising based on interests, we store this revocation of consent in a cookie on your device;
2) authentication cookies, which are used for authentication services, for the duration of a session – we use them to verify your authenticity. When you log into a website using your personal account, we store your PIN number and login time in a coded cookie on your device. This cookie allows you to move from page to page without having to log in again on each page. You can also store login data so that you do not have to log in every time you return to the website;
3) user security cookies, which are used to identify authentication abuses, limited term – we use them to process information that enables the security of our services and allows us to identify fraud and misuse;
4) multimedia content player cookies, such as cookies for Flash Player, during a visit to a website;
5) load-balancing cookies, for the duration of a session – we use them to remember information you give us, e.g. when you select the date of your stay, and we store these data in a cookie in order to remember them;
6) persistent user-interface customization cookies, for the duration of a session (or somewhat longer) – we use these cookies to allow you to provide feedback to the website;
7) third party social plug in content sharing cookies for registered members of social networks – some of our websites include social media cookies, including those that allow users registered on a social network to share content on the social network. This happens on websites that allow you to log in and register using a social media account; they allow you to share website content on social networks (e.g. via the "like" button). The particular effect on your privacy will differ from one social network to another, and depends on the privacy settings you have chosen on those networks. You can find out how to manage these cookies on their websites.
In addition to these cookies, we also use:
1. social network plug-in cookies for tracking;
2. promotional third-party cookies – we use cookies to collect data about your activities on the network and to recognize your interests, so that we can show you advertisements that you might be most interested in. You may opt out of receiving advertisements from us based on your interests, as is described in our Privacy Policy and Personal Data Protection Statement. We also use cookies to note e.g. how many visitors clicked on a particular advertisement and which advertisements you have seen, so the same one is not shown to you multiple times.
3. analytics cookies – we use first- and third-party cookies and other identifiers to collect usage and performance data, e.g.: we may use them to count individual visitors on a particular website or service, as well as to develop other statistics on the operations of our website and services, or to discover how our services perform in order to improve them. This allows our websites to function.
It is important to note that some video content included on our websites use cookies to anonymously collect statistics about how you got there and which videos you have viewed.
Enabling these cookies is not strictly necessary for the website, but they will allow you a better browsing experience.
You may erase or block these cookies, but if you do so, some characteristics of this website may not work.
Information related to cookies is not used to identify you personally; sample data are entirely under our control.
These cookies are not used for any other purpose besides those described above.
Do we use other cookies?
Some of our websites or sub-sites may use additional and/or different cookies from those listed and described above. For example:
- firms we hire to offer services in our name, such as website analytics, install cookies when you visit our websites.
- firms that provide content, such as videos or news or advertisements on our websites install their own cookies. The aforementioned firms use the data they process in accordance with their own data protection policies, which may allow these firms to collect and combine information about your activities from multiple websites, applications or online services.
You will be provided with details about them as soon as they appear, at which point we will ask for your consent, if you have not already given it, in order to store these cookies.
How can you control cookies?
You may control and/or delete cookies as you wish.
Find more information here.
You may delete all cookies that are already stored on your computer; the settings of most web browsers allow you to block the storage of cookies. If you block cookies, you may have to manually adjust some settings every time you visit a website, and particular services and functions may not be available.
How to delete cookies?
The majority of cookies can be easily deleted, but we must note that erasing or blocking all cookies could have a negative effect on the usage of the website.
If you decide to delete or disable cookies on your computer, you must update the settings of your web browser (information on how to erase and disable cookies can be found in the help menu of your browser).
Additional information about disabling cookies
There are currently a few websites that disable the storage of cookies for various services.
You can find more information about this on the following websites:
In addition to these, the following websites may be of great help:
European Interactive Digital Advertising Alliance (EU)
Internet Advertising Bureau (US)
Internet Advertising Bureau (EU)
Google Chrome
Internet Explorer
Mozilla Firefox
Safari (Desktop)
Safari (Mobile)
Android Browser
Opera
Opera Mobile
Regulating and controlling cookies
Every time you visit our website, you may decide to regulate and control cookies, and you may delete and/or change them at any time.
(link to cookie consent box)