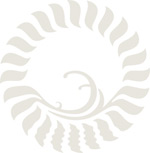 The Island of Krk is also known as Insula Aurea or the Golden Island. The name dates back to the Antiquity and was earned due to the island's mild Mediterranean climate, favorable geographical position and diversity of natural and cultural beauties. This is what makes it a special and desirable tourist destination even nowadays.
Krk is also a favorite destination for a number of tourists because it is easily accessible from many directions. Once you set your foot on the island, the rich Mediterranean vegetation and crystal clear sea, will quickly provide peace and relaxation for your soul and body.
We offer ideal conditions for an active vacation in pristine nature, providing various opportunities for entertainment and a diverse sports-recreational offer.
Show location of the Marina Hotel on map