Valomet VIP Lounge Zone for those seeking pleasant ambience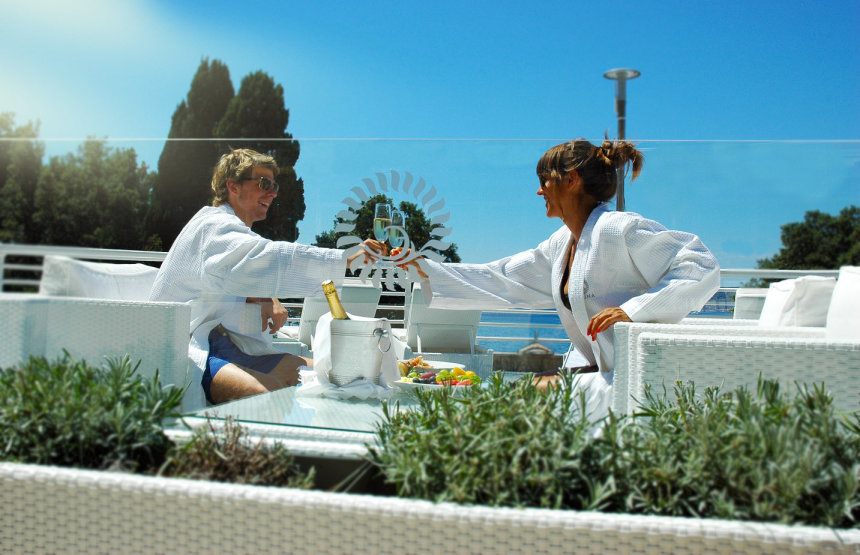 You are on vacation, and you still have the feeling that you don't have time for yourself? Or maybe you wish some intimacy with your loved one? Relax in the pleasant ambience of the new terrace above the swimming pool Dražica.
Designed for those who love a somewhat more intimate ambience and absolute comfort, Valomet VIP Lounge Zone will make the wishes of even the most demanding guests come true.
Separated from the swimming pool complex of the Hotel Dražica, Valomet VIP Lounge Zone contains 14 comfortable sun loungers with sun umbrellas and a cosy sitting area, and in its offer it has delicious gastronomic specialties, a variety of refreshing cocktails and sparkling wines as well as Valomet – the luxurious sparkling wine from the sea, by which it was named.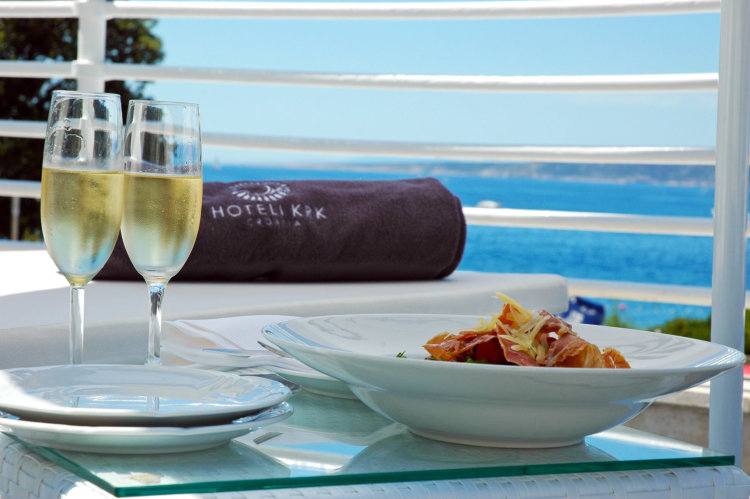 Valomet: Enjoy in the magic of sea waves
The word Valomet designates a cliff breaking the waves and exactly underneath such a cliff, not far from Vrbnik on the island Krk, at a depth of 30 meters, a process unique in the world is taking place – bottles of the famous Vrbnička žlahtina, placed in grid cases, are aging to the sea sparkling wine – Valomet.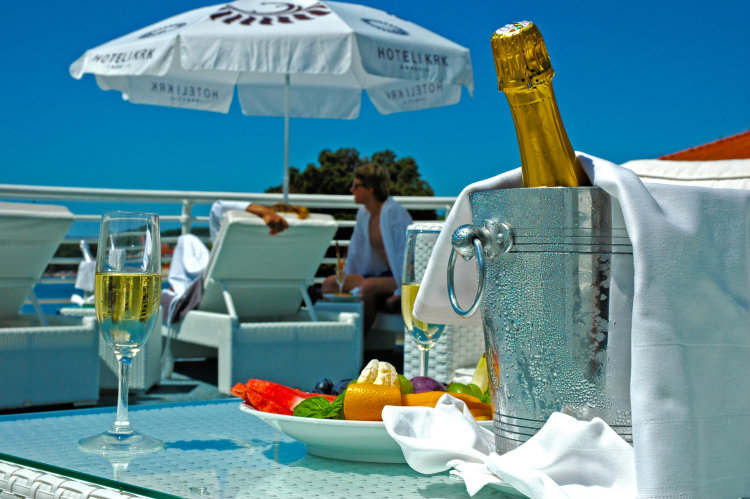 At that depth the temperature of 12 degrees, suitable for sparkling wine fermentation, remains constant. But, the exceptional quality and abundance of flavours of this sea sparkling wine are without any doubt whatsoever the result of the dim light, the peace and quiet of the seabed. And in addition to the type of fermentation, Valomet is also special by its design. The sparkling wine bottles are covered with algae, corals and shells which is the result of the several months spent at the bottom of the sea.
Valomet Vip Lounge packages and exclusive drinks offer
Do you want to taste the delicious specialties with a glass of luxurious sparkling wine which has been fermented in the mysterious depths of the sea? Choose between Valomet VIP Lounge packages (Basic, Vitality or Luxury package) and pick the right one for you.
Valomet Vip Lounge packages are available every day from 09:00 till 19:00 o'clock.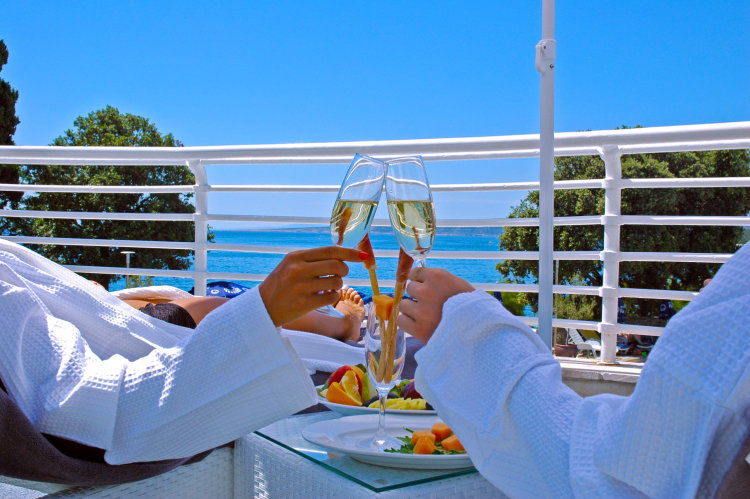 Subscribe to our mailing list
Subscribe to our newsletter and save during your next booking. Be among the first to receive information about our special offers and promotions, find out travel information, advice and recommendations for the perfect holiday on the island of Krk.