Cod fish days in the Marina restaurant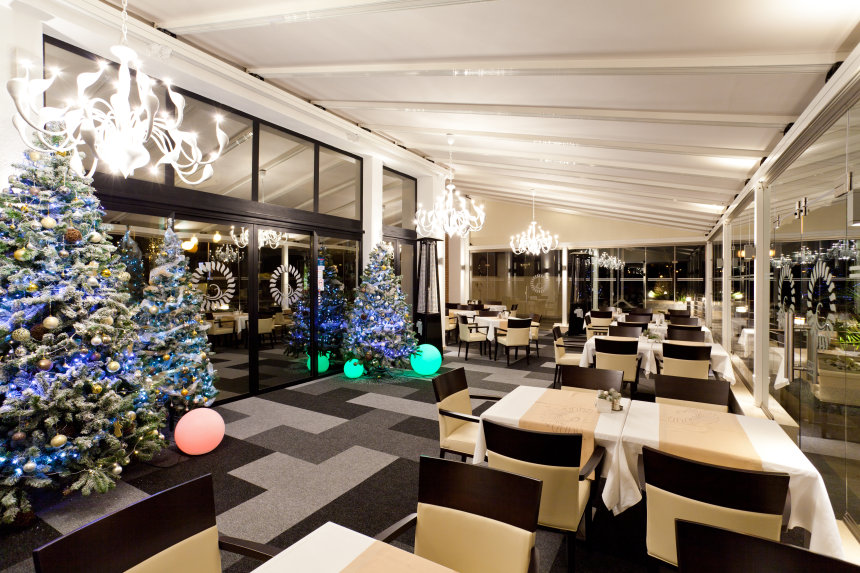 December is a month of gathering, merriment, mulled wine and cod fish. We invite you at the Marina restaurant for the gastronomic event "Cod fish Days".
From December 07th until 24th you can taste cod fish delicacies and enjoy in pre-Chirstmas atmosphere.
Cod days at Marina Restaurant
Traditionally, in the
Mari
na restaurant
during the period of 07 December - 24 December you can taste cod fish delicacies. The menu include cod fish white pate, cod rolls in tomato sauce, baked cod fish with sheep cheese and vegetables, tagliatelle with cod fish in dill sauce. For those who want to taste several dishes on one plate, on the menu you can find cod fish trio or quintet.
Advent time
is an ideal opportunity to thank our business partners, friends, and family for the year ahead. From December 07th until January 06th 2020 at
restaurant Marina
we organize banquets for a minimum of 6 people.
Visit us and taste the breath of pre-Christmas atmosphere!
Subscribe to our mailing list
Subscribe to our newsletter and save during your next booking. Be among the first to receive information about our special offers and promotions, find out travel information, advice and recommendations for the perfect holiday on the island of Krk.