Krk Food Fest - Tastes of Autumn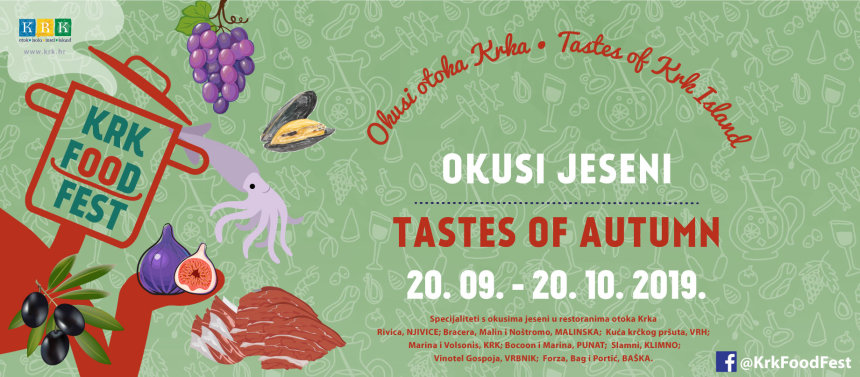 Krk Food Fest: "Tastes of Autumn" is the title of the event taking place from 20 September to 20 October 2019 in about 14 restaurants of the island of Krk. It is an opportunity to fully enjoy splendid Krk landscapes and its tastes.
Cooled Žlahtina wine and hot lamb, scampi and fish, are just some of the delicacies you can enjoy while admiring the sea view. Cheeses made from milk of island sheep tasting of sage, immortelle and other herbs, Krk prosciutto, olive oils, ecologically grown vegetables and wild edible plants, these are all magnets attracting you to the island during autumn time.
The restaurants have adapted their offer to the seasonal ingredients found on the island of Krk. They are preparing many delicacies with pumpkin, fava beans, and other autumn plants with addition of lamb or sea food.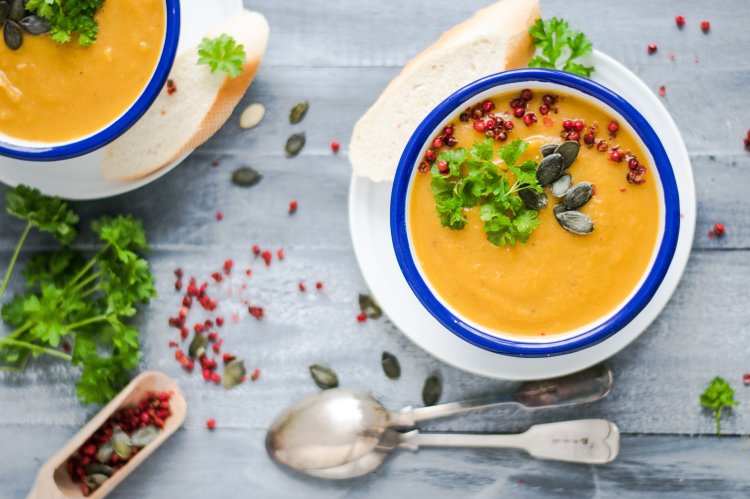 Restaurant Marina
As mentioned in the introduction, 14 restaurants are participating in the event, among which is the Marina Restaurant in the town of Krk. Below you can see the delicacies our restaurant offers and visit us!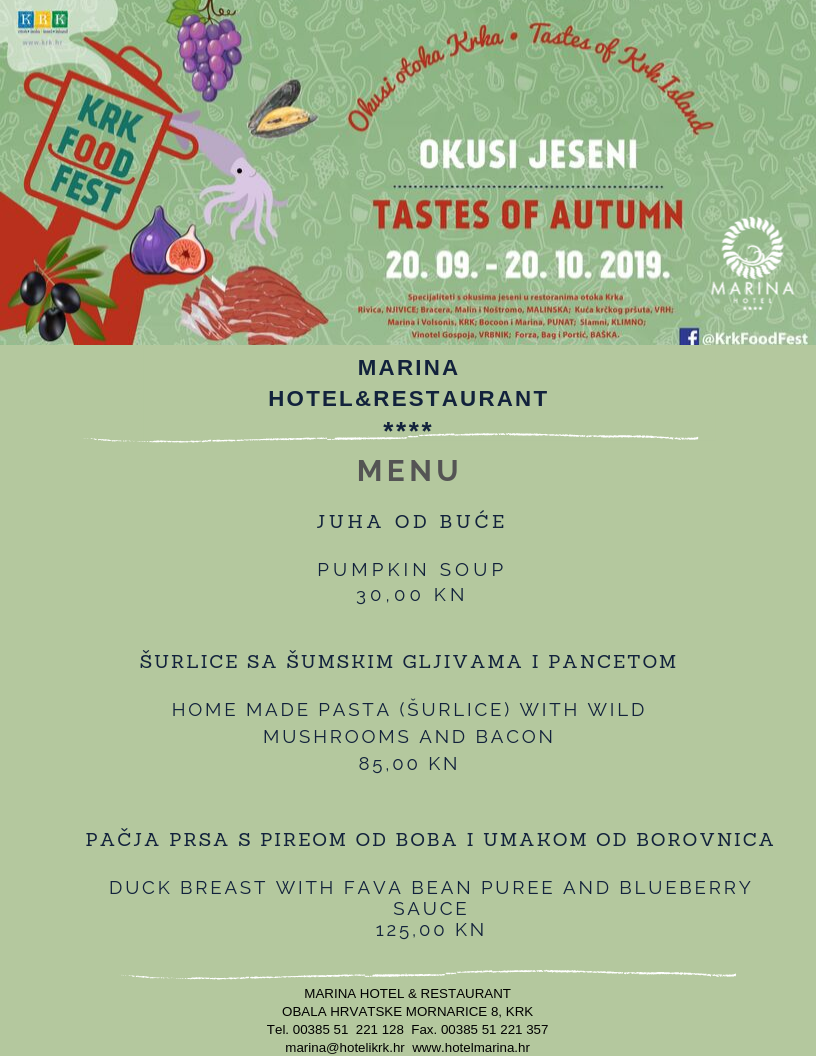 Subscribe to our mailing list
Subscribe to our newsletter and save during your next booking. Be among the first to receive information about our special offers and promotions, find out travel information, advice and recommendations for the perfect holiday on the island of Krk.