Pumpkin week at Marina restaurant! Come and enjoy the taste of the queen of autumn foods!
The rich taste and beautiful colors of pumpkin are simply enchanting. Whether it is cooked, roasted, mashed, used as a pie filling or prepared as a delicious soup, its flavors make all dishes hard to resist. Visit Marina restaurant in the period from November 1st to 8th to try our delicious pumpkin menu.
The pumpkin is a queen of autumn foods. There are many varieties. There are small pumpkins, big pumpkins, round to oblong pumpkins, all shapes of pumpkins, yellow, green, orange and everything in between pumpkins. Even though it is available all year round, November is the perfect moment to enjoy various pumpkin dishes. In the middle of autumn, pumpkin has the richest flavor and contains the highest level of nutrients.
And we are very much aware of that at Marina restaurant. We admit, pumpkin carving is always fun, but we prefer to invent new dishes and create real gastro specialties.
There are so many interesting ways to cook pumpkins. We all love the velvet pumpkin soup in autumn days, delicious pumpkin pie for cozy evenings under the blanket, or pumpkin as a perfect side dish for roast meat.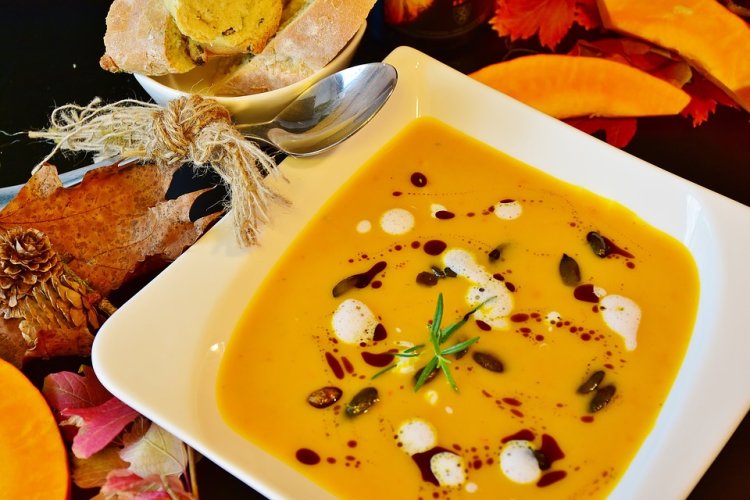 In addition to its divine flavors, pumpkin has a number of useful nutritional virtues and health benefits. Pumpkin is easy to digest and rich in antioxidants, fibers, magnesium, potassium and vitamins B, C, E and K. Its amazing health and gastro properties have been long ago recognized by doctors, chefs and gourmands. If you need more convincing, there's more. We've only just started

1. Pumpkin is a natural remedy for… pretty much EVERYTHING!
An old saying goes: "Pumpkin pie fixes everything!"
Pumpkin is rich in antioxidants, beta-carotene, vitamins C and E and it helps in treating and preventing heart diseases, colds, flu and digest disorders.
2. Pumpkin is low in calories and rich in minerals
Pumpkin has a high water content (over 90%) and less than 35 Kcal per cup. It is easy to digest and rich in various minerals and vitamins. It contains potassium which is important for heart function, calcium for bone-building, iron for the vascular system, and manganese important for skin health.
3. Pumpkin helps with skin problems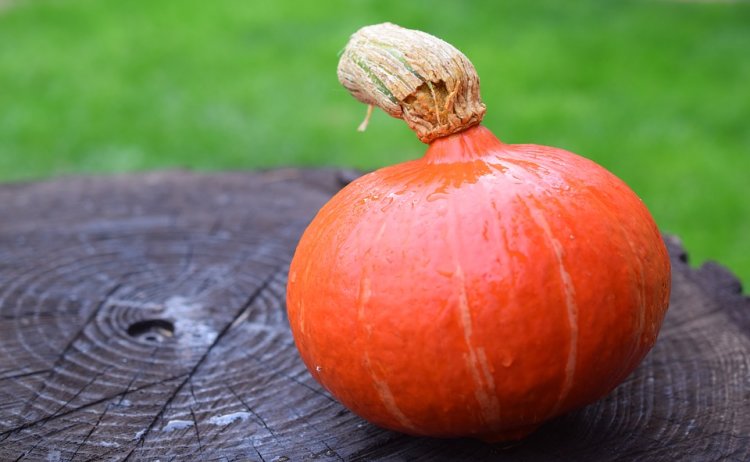 Pumpkin has a range of fantastic health benefits, for both inside and outside your body. It contains enzymes that help remove dry skin cells (that's why it acts as a natural peeling). It's also rich in vitamins A and C that help soften and soothe skin by stimulating collagen production, which reduces signs of aging.
4. Pumpkin is high in rich in complex carbohydrates
Pumpkin is rich in complex carbohydrates, which helps maintain stable blood sugar. That's why it's great for those with diabetes or vascular system problems.
5. Pumpkin seeds boost the health of your nerves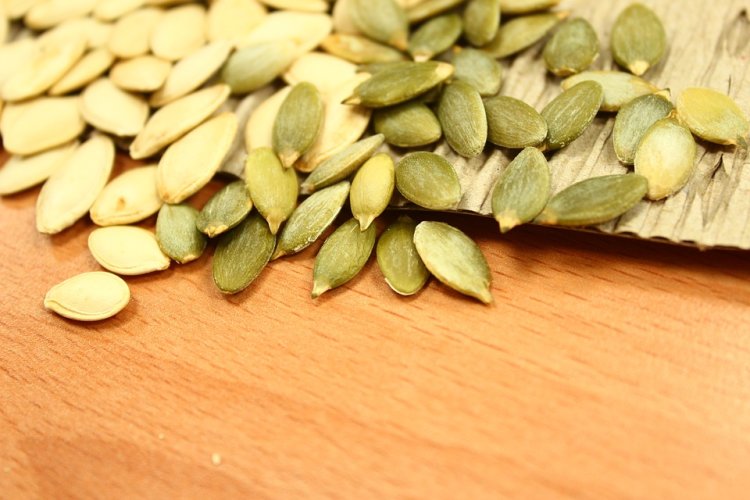 In addition to being a delicious snack, the seeds are a great source protein. For example, a handful of seeds is equal to half of your daily need for amino acids and omega-3 fatty acids which are known as the guardians of the heart, sight and memory. With just a handful of seeds daily, you'll feel relaxed, improve your memory and lower your cholesterol.
You can eat them raw, roasted, add them to various dishes... You can make a paté or add the seeds into various stews, cakes, and delicious casseroles.
6. Pumpkin seed oil = perfect salad
Another famous product given from the autumn queen is pumpkin seed oil! It has a dark greenish-brown color and it's one of the most nutritious oils. It's a great source of essential fatty acids, proteins, healthy carbohydrates and many vitamins. Pumpkin seed oil adds color and nutty flavor to dishes. Visit our Marina restaurant, and you'll find out for yourself.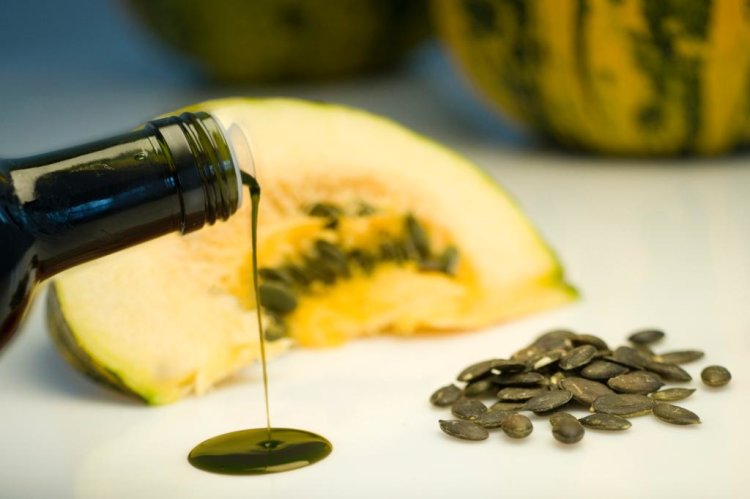 Even though pumpkin is usually baked in the oven, you can also prepare delicious soups, vegetable dishes, risottos and even desserts. Its intense, slightly sweet flavor blends perfectly with various spices like nutmeg, cumin, clove, pepper, and ginger.
In any case, pumpkin is a true soul food! Food that brings us back to childhood, to our mom's kitchen, food that gives us a sense of security and love.
This food simply makes you feel better!
Join us for a pumpkin week at Marina restaurant from November 1st – 8th. You'll be delighted after tasting our delicious pumpkin menu!
Autumn at Marina Restaurant – Menu
Pumpkin cream soup with toasted bread and pumpkin oil
Monkfish fillet with roasted pumpkin enriched with white truffle oil
Pumpkin cheesecake
Join us at Marina restaurant and take your daily dose of happiness!
Subscribe to our mailing list
Subscribe to our newsletter and save during your next booking. Be among the first to receive information about our special offers and promotions, find out travel information, advice and recommendations for the perfect holiday on the island of Krk.