A rich Advent offer at the Marina Blue restaurant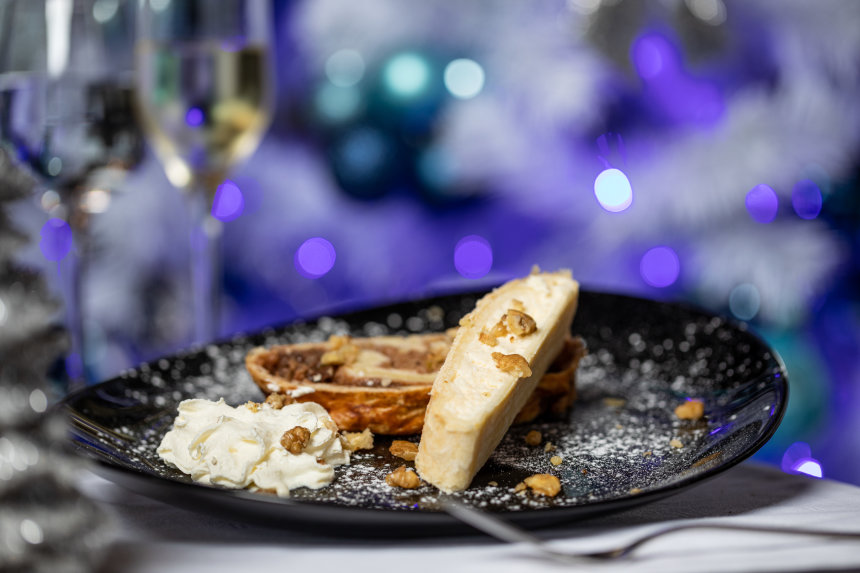 In their effort to cater to both foreign and Croatian guests interested in our traditional and authentic cuisine, chef Nikola Zorić and restaurant manager Jasmin Džinić from Krk's Marina restaurant created a menu fitting for the most wonderful time of the year, which will satisfy even the most exquisite tastes.
The common wisdom that local ingredients are always the best choice, paired with the demand for traditional wintertime dishes, inspired this menu. This winter, along with the standard offer of the Marina Blue restaurant, you will be able to order a sarma (minced meat, rice and spices wrapped in sauerkraut) cooked with love, a delicious roast, as well as a carefully crafted burger with fresh ingredients from the Adriatic. Another novelty in the offer are dishes made with high quality "Ragno" codfish, prepared several ways, which have become a staple in the upcoming holiday season.
You will also be able to order from the restaurant's excellent wine list.
The offer will be rounded off with the unique seaside ambiance, a meticulously designed restaurant, and a very high level service.
Contact:
Subscribe to our mailing list
Subscribe to our newsletter and save during your next booking. Be among the first to receive information about our special offers and promotions, find out travel information, advice and recommendations for the perfect holiday on the island of Krk.