The grape harvest has ended: Vrbnička Žlahtina will be top quality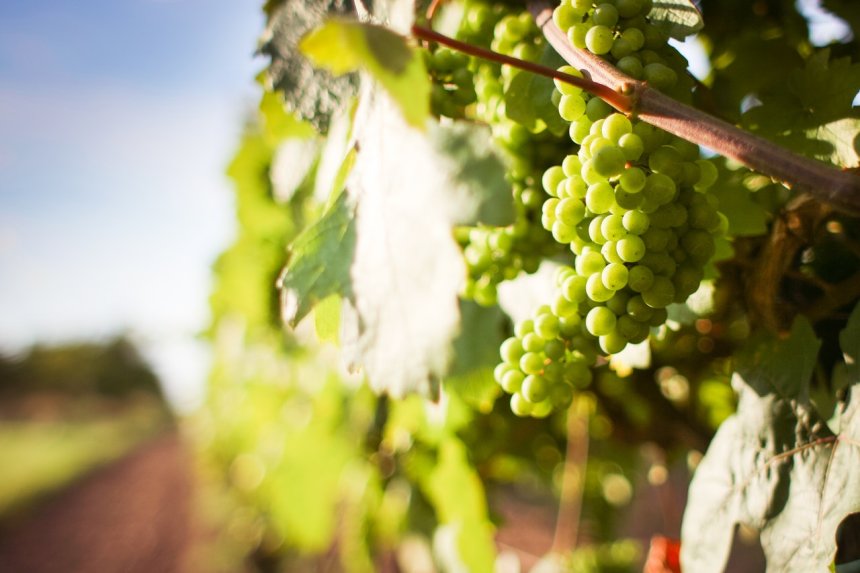 Grape harvest started at the beginning of September, a few weeks earlier than previous years. And the experts say that the quality of a well known wine of our "golden" island – Vrbnička Žlahtina will be superb! This golden-yellow autochthonous wine with gentle aroma and lively taste is a pride of our Krk Island.
What would autumn be like without grape harvest? You can hardly imagine, can you? Especially when it comes to a small town on the island of Krk called Vrbnik.
Without doubt, Vrbnik is one of the most famous Croatian villages. Or towns, to be more precise. And here are the reasons why.
Vrbnik: a historic small town known for its golden-yellow wine
Vrbnik is a small town situated on a cliff which literally plunges into the sea. It is located 50 meters above sea level and only 10 kilometers away from Krk town.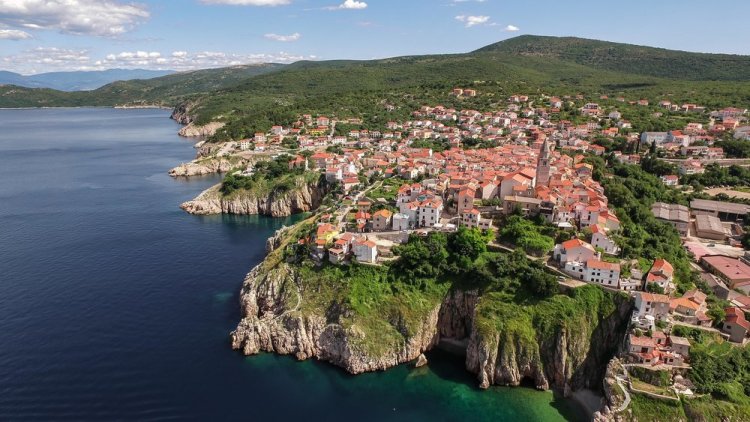 Vrbnik is one of the oldest settlements on the island. It is often called the cradel of literacy because of its rich Glagolitic heritage.
It is also known for its picturesque narrow streets. Did you know that you can find the narrowest street in the world in Vrbnik? In the world, not only in Croatia!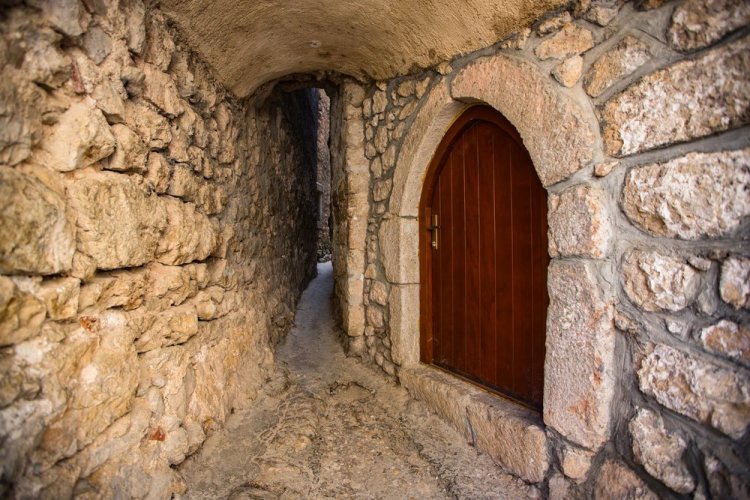 Although that is a really fascinating fact, Vrbnik is not famous for the narrowest street in the world.
No…
Vrbnik is far and wide known for its wine. Vrbnik valley is known for its fertile soil, a specific climate and grape sort which grows only in its vineyards. And the wine made from this particular grape is a golden-yellow perfection called Vrbnička Žlahtina.
The grape harvest started earlier this year
This year the grape harvest has started a couple of weeks earlier than usual, at the beginning of September. You could see many grape pickers working from dawn till dusk. The experts say that the grape yield is a little lower, but the quality is excellent.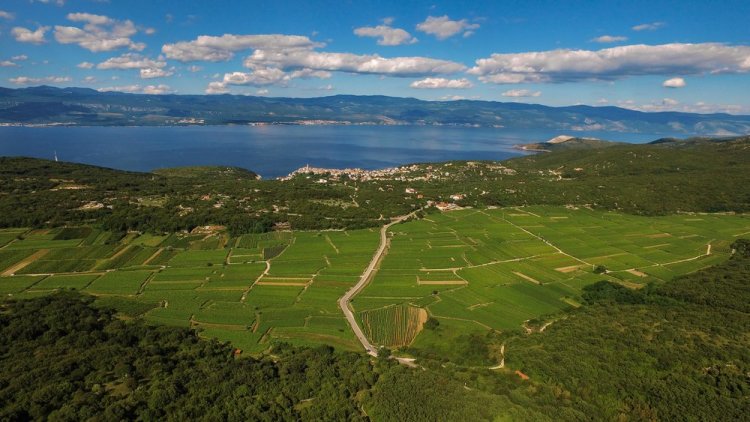 Beautiful scenery! Grapevines are full of grapes, and pickers, workers, families and some tourists are working very hard but in a good mood. With a glass of "bevanda" (a local drink made from wine and still water), some prosciutto and cheese, how could it be any better?
What makes Vrbnička Žlahtina so special?
Vrbnička Žlahtina is a quality, dry white wine made from a special grape sort named Žlahtina White (Žlahtina bijela).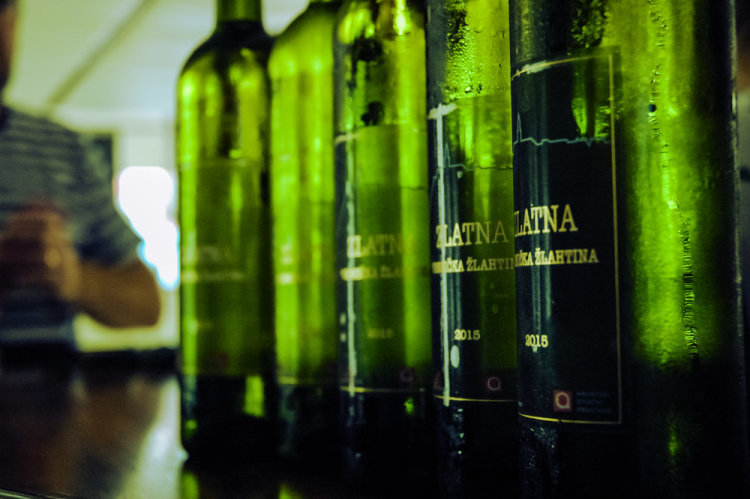 This grape sort grows only on Vrbnik field, in a bit harsher climate, characteristic for nothern Adriatic.
Vrbnička Žlahtina is named after a Slavic adjective "žlahten", which means "noble", and adjective "vrbnička" signifies its origin. This golden-yellow wine, with a mild aroma and exquisite, lively flavor, contains 11% of alcohol. Some say that this wine is hard to pronounce - [ʒlah-ti-na] - yet so easy to drink.
This wine goes well with goat cheese, all kinds of fish, seafood and white meat specialties.
But the story doesn´t end here!
Valomet: unique sea sparkling wine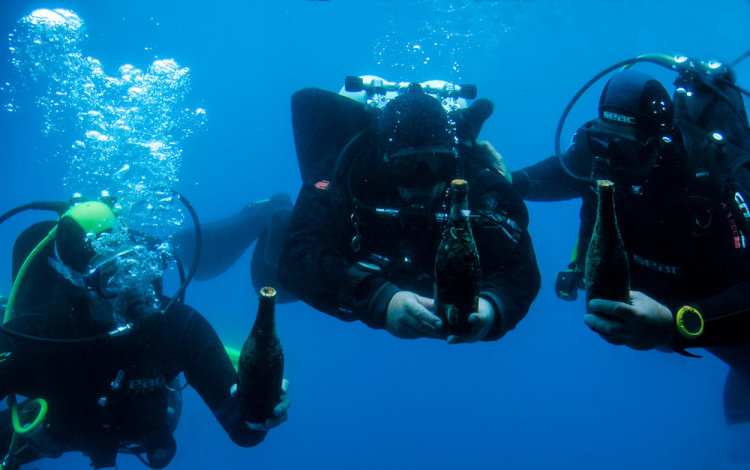 The word Valomet designates a cliff breaking the waves and exactly underneath such a cliff, not far from Vrbnik on the island Krk, at a depth of 30 meters, a process unique in the world is taking place – bottles of the famous Vrbnička žlahtina, placed in grid cases, are aging to the sea sparkling wine – Valomet.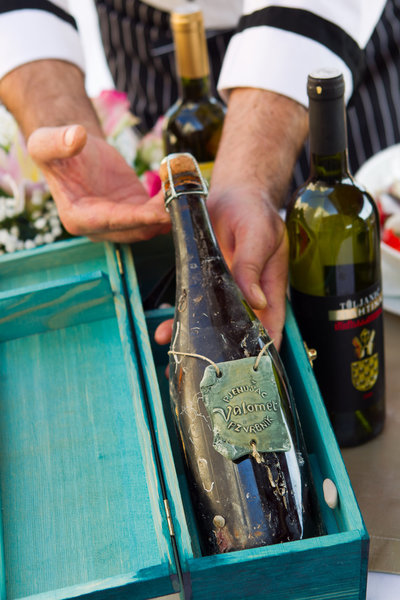 Valomet, unique and luxurious, has inspired us to arrange a special relaxation zone at the terrace of hotel Dražica called Valomet VIP Lounge Zone.
You can enjoy in Vrbnička Žlahtina and Valomet at our Marina gourmet restaurant.
We invite you to visit us and feel special! We know you're worth it!
Registrazione alla newsletter
Sottoscrivi la nostra newsletter e risparmia sulla tua prossima prenotazione. Sii tra i primi a essere informato sulle nostre offerte speciali e promozioni, a conoscere i dettagli di viaggio, i consigli e le raccomandazioni per trascorrere un soggiorno perfetto sull'isola di Krk.